Flotilla of boats paddle across Rio bay to protest polluted water at Olympic site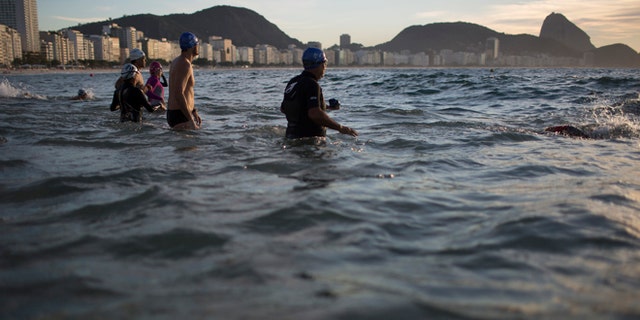 RIO DE JANEIRO (AP) – At least 30 boats of all sizes paraded across Rio de Janeiro's Guanabara Bay on Saturday to protest contamination in the waters where where sailing events will be held next year during the Olympic Games.
Sailboats, schooners, tourist boats, canoes and fishing boats made a 7-mile (12-kilometer) round trip from the Marina da Gloria on Guanabara Bay to Urca, a neighborhood located at the foot of Rio's iconic Sugarloaf mountain.
The Living Bay group that organized the event said in a statement that athletes train in the bay under precarious conditions and that the bay should always be in good condition regardless of its use in large events like the Olympics.
As part of Brazil's Olympic project, authorities pledged more than six years ago to drastically cut the amount of raw human sewage in Guanabara Bay before the 2016 games. But only one of eight promised treatment plants has been built to filter waste from nearby rivers that have become open-air sewage ditches, and the bay's once-crystalline waters remain fetid.
A recent Associated Press investigation revealed waterways to be used in the Olympics hold high counts of disease-causing viruses directly linked to human sewage.