FIU trying to quickly find replacement for Minnesota-bound Richard Pitino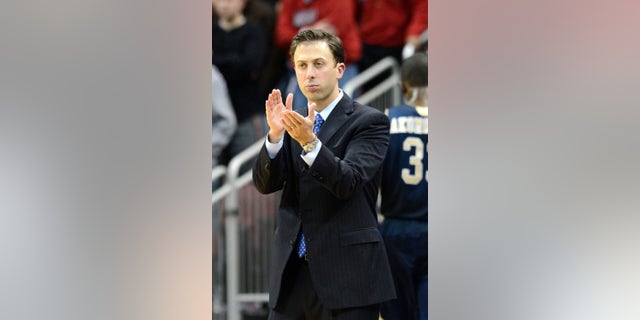 MIAMI – FIU athletic director Pete Garcia says he wants to pick Richard Pitino's replacement as basketball coach within 10 days.
Pitino was hired Wednesday as Minnesota's coach, after spending just one season with the Panthers. Garcia says he already is working on finding his next coach, and wished Pitino well in the future.
Pitino went 18-14 this season at FIU. The Panthers won 19 games in the previous two seasons combined under former coach Isiah Thomas, the Basketball Hall of Fame player.
Garcia says he expected that Pitino's fast success at FIU would lead to him having bigger, better-paying opportunities elsewhere.
Richard Pitino is the son of Louisville coach Rick Pitino, whose team plays in the Final Four this weekend.