EXCLUSIVE: Bayne opens up about long road to Sprint Cup Series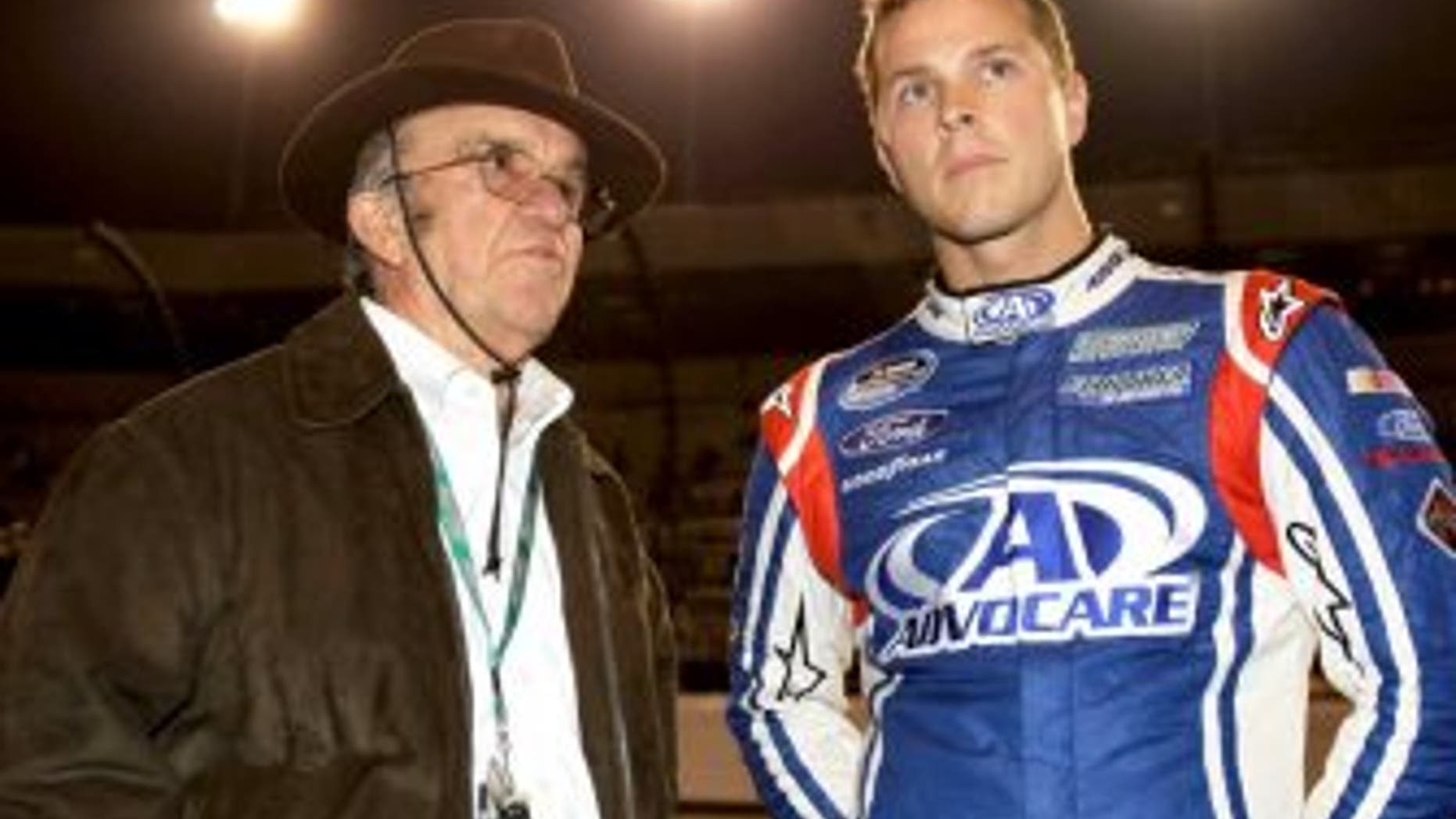 Trevor Bayne has gotten quite an education in the three-plus years since he won the 2011 Daytona 500, one day after turning 20 years old.
He's learned about how the economics work in the NASCAR Sprint Cup Series -- no sponsor, no seat.
He's learned about coping with multiple sclerosis, the disease he was diagnosed with last year after missing much of 2011 with an illness doctors couldn't pin down at the time.
He's learned just how tough the competition is in the NASCAR Nationwide Series, where right now he's racing for a championship.
But most of all, he's had to learn patience, which any young, ambitious athlete will tell you is one of the toughest lessons to learn in your entire life. But in Bayne's case, it's paid off.
Next year, four long years after he thought he would be moving up to the NASCAR Sprint Cup Series, Bayne will finally get his big break, as he'll pilot the No. 6 Roush Fenway Racing Ford Fusion, with sponsorship from AdvoCare. And in an exclusive interview with FOXSports.com Thursday, the 23-year-old Knoxville, Tenn., native admitted the long wait has been hard on him.
Asked how hard it was to be patient in waiting for a Sprint Cup ride, Bayne minced no words.
"It's been tough. It's been one of the toughest things I've been through, to be honest," he said. "I've kind of expected it since I was 19 years old when I was driving at Diamond-Waltrip Racing. I felt like at that point, I could compete at the Cup level and then I felt like I proved myself in 2010 and '11 with my first two Cup starts.
"Then it just kind of slowed done, and kind of stalled out for a little while," said Bayne. "Didn't have any funding, and that was the key thing. It was never that Jack Roush didn't believe in me, or anything like that. It was just, how can he fund that team? And now, that opportunity's come up."
Between then and now, Bayne's kept busy, posting two victories, six poles and 20 top-five finishes in 129 career Nationwide starts, mostly driving for Roush. Over in the Sprint Cup Series, where he drives for the part-time Wood Brothers Racing team, Bayne has 51 starts and the one Daytona 500 victory.
"We never gave up on it and we worked hard," said Bayne. "I feel like over the last three or four years, I've learned a lot of things I wouldn't have known going to the Cup level then. Getting to drive for the Wood Brothers and Motorcraft and Quick Lane was a huge opportunity for me because I got to be in a Cup car every couple of weeks to keep up with things as they changed, so I don't feel like I'm going to be too far behind when I go to the Cup schedule."
For now, there are more pressing matters.
Bayne enters this weekend at Dover International Speedway fourth in the Nationwide points standings. The good news for Bayne is that in 11 races so far this year, he's only had one finish worse than 11th, a 23rd at Texas. The bad news? He's had nine finishes between seventh and 11th, which is indicative of the fact that perhaps the Roush Nationwide cars lack some speed relative to the competition.
"I feel like right now, we're closer than we were last year at this point," said Bayne. "I think we were 100 points out (last year) and right now we're 36. So it's not too many points to make up, but we know we need to compete for top fives and wins if we're going to be around at the end of this championship battle. So we're working really hard on our engines and cars and everything we can to make them faster."