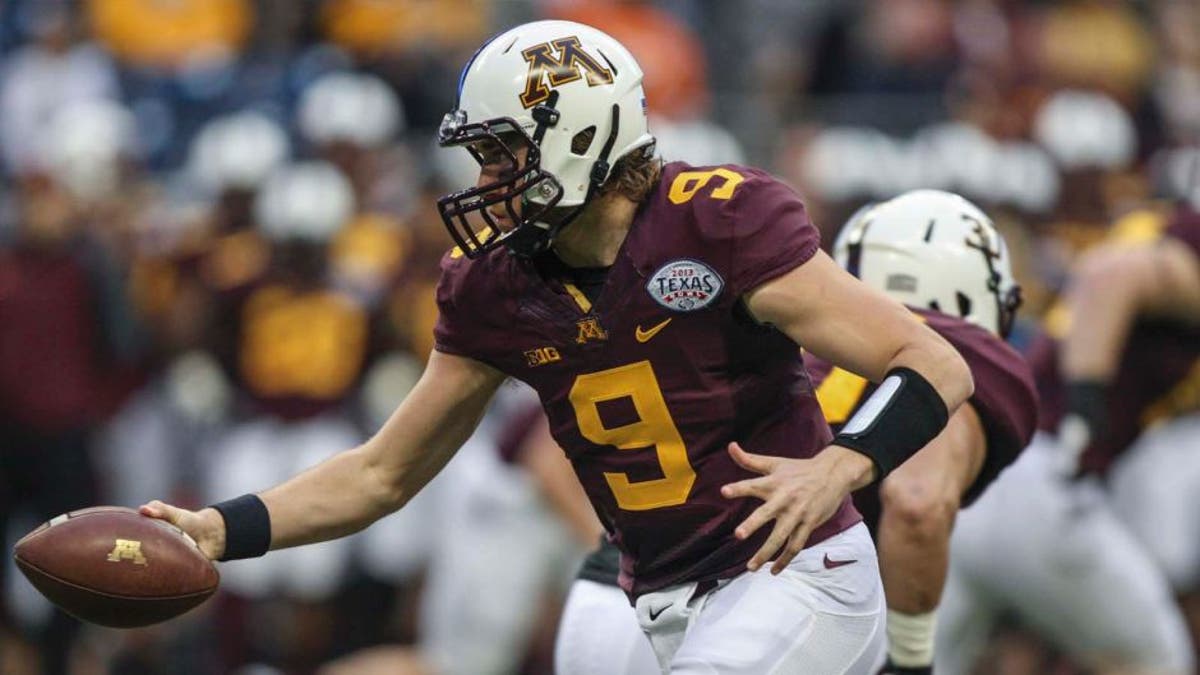 GREENVILLE, N.C.
East Carolina has added former Minnesota quarterback Philip Nelson as a walk-on.
Coach Ruffin McNeill announced the addition of four walk-ons, including Nelson, after the Pirates held their first preseason practice Thursday night.
Nelson was involved in a fight outside a nightclub in Mankato, Minnesota, in May 2014 in which a former Minnesota State player suffered a serious brain injury.
Nelson was accused of kicking Isaac Kolstad in the head after Kolstad was punched during the fight. He pleaded guilty to misdemeanor fifth-degree assault, was sentenced to 100 hours of community service but avoided jail time.
Nelson threw for 2,179 yards and 17 touchdowns as the Gophers' starter from 2012-13. He transferred to Rutgers in January 2014 but was dismissed from the team after the fight.