Draymond Green is 'fired up' that the Dubs aren't championship favorites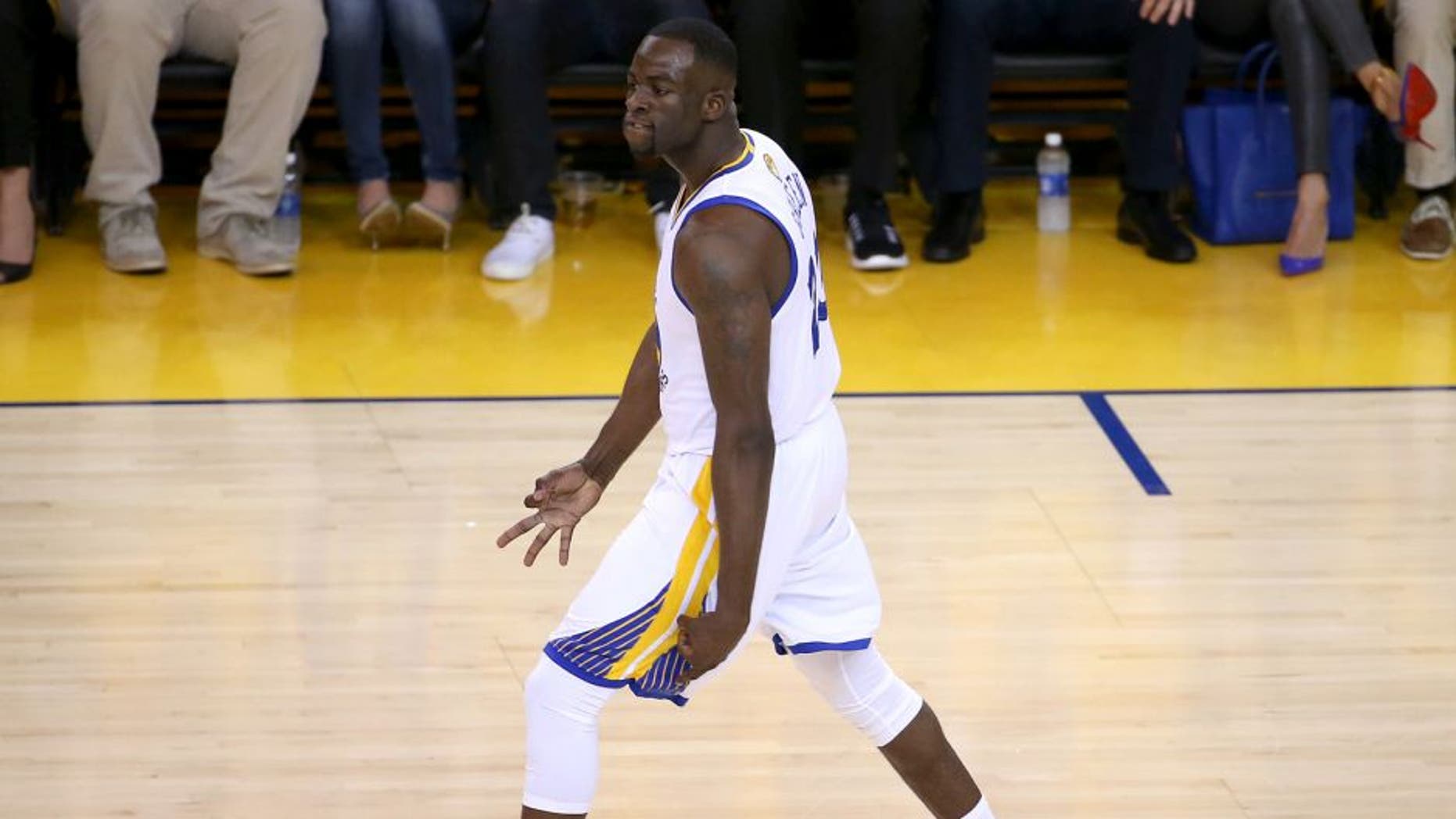 Golden State Warriors forward Draymond Green will look forward motivation any place he can find it, and right now he's focusing on the fact that many experts are not picking the Warriors to repeat as champions.
"I'm definitely fired up," Green told USA Today Sports. "Obviously people are going to say what they're going to say. You know everyone says 'Oh, such and such was hurt (with the Cavs in the Finals),' or 'this (guy) was hurt' or 'the Spurs got this person' and 'the Cavs got this.' That's all fine and dandy. At the end of the day, we're still champions. I didn't need anybody to think that we were a favorite coming into this season to win it again. It is what it is. I want to win it again anyways, and that's enough motivation for me.
"People are still going to come at us like we're the defending champs. There won't be any nights off. There won't be any easy nights. Everybody's going to be up for us. That doesn't change."
In some analysts' defense, the Warriors' competition at the top is going to be much tougher than last season.
The Cleveland Cavaliers are adding a healthy Kevin Love and Kyrie Irving to a core that nearly took the Warriors to seven games without them -- another year together is only going to make the Cavs stronger. The San Antonio Spurs, of course, added LaMarcus Aldridge, which was the transaction of the offseason. The Oklahoma City Thunder are getting Kevin Durant back, and when he, Russell Westbrook and Serge Ibaka are healthy, the Thunder are as good as any team in the league. The Los Angeles Clippers and Houston Rockets added depth and shored up holes in the rotation, respectively. The list goes on.
That doesn't mean the Warriors shouldn't be the favorites -- they're coming off one of the most dominant seasons in modern NBA history and are returning over 90 percent of their playoff rotation. They're going to be amazing next season. They could easily repeat. It's just going to be a little more difficult with tougher competition and a large target on their backs.
(h/t USA Today Sports)