'Donald Trump of soccer,' Bruce Arena, meets with reporters (and he doesn't tweet)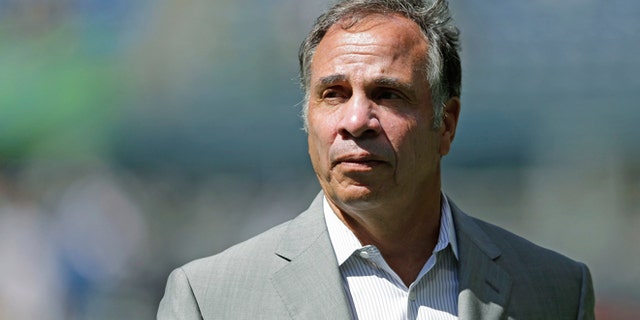 NEW YORK (AP) – Back in charge of the U.S. national soccer team for the first time in a decade, Bruce Arena views the Americans' state as urgent following losses in the first two games of the final round of World Cup qualifying.
During an hourlong session with reporters Tuesday, Arena said past comments about foreign-born players on the national team were aimed at the U.S. player development system, not as a criticism of German-Americans who made up almost a quarter of the 2014 U.S. World Cup roster under Jürgen Klinsmann.
"I was told today, somebody, they referenced me in Spain as the Donald Trump of soccer," Arena said. "I think that I'm at fault obviously for those statements, but I would like to clear that up. It's absolutely ridiculous. It's no way in the way I think."
"I think the phrase foreign nationals is a very poor term, whoever uses it, and I will not use it. I will not use dual citizens. They're national team players," he explained. "The comment regarding foreign-born players, at the time I believe was referencing player development. And I was simply saying that if our senior national team program consists of a large minority of players, large majority of players that were born elsewhere, where are we going with our development? It has nothing to do with who should be playing on the national team, who should not."
Now 65, Arena coached the Americans from 1998-2006 and is the winningest coach in team history. He led the Americans to the 2002 World Cup quarterfinals, their best finish since the first tournament in 1930, then was fired after a first-round elimination in 2006. He took over from Klinsmann last week following a 2-1 home loss to Mexico and a 4-0 rout at Costa Rica.
"We're fighting for our lives starting March 24. We're behind the eight ball," he said.
His analysis of the last two matches was blunt.
"Mexico certainly came out and took control of the game early, and I don't think that should happen at home," he said. "I think the game in Costa Rica was not good from start to finish. In general, I think the theme in both games: Our back line played poorly, and I don't think they're poor players. I think they can play better, so we've got to get them organized, get the right players in the right spots and get them playing better as a unit."
Arena displayed a binder with 48 players arrayed in a depth chart, but he didn't allow reporters to get close enough to view the names. He'll be on the field with some of them starting around Jan. 8 at training camp in Carson, California, to be followed by a pair of exhibitions. Qualifying resumes March 24 with a home game against Honduras, followed four days later by a match at Panama.
Arena says midfielder Benny Feilhaber could return and 35-year-old midfielder Jermaine Jones "certainly still has something to offer."
He views captain Michael Bradley as a defensive midfielder rather than a playmaker, a role Klinsmann encouraged Bradley to assume.
"He plays an important position and at his best he's a key figure, and we've got to get him at his best," Arena said.
Settling on the center of the field is one of Arena's keys.
"We need a better passer in the midfield than we have. We need to have a player in the attacking half of the field that can deliver the right ball at the right time," he said. "Who that is remains to be seen. There's a couple of domestic players that are very good at that that we'll look at in camp in January, and that to me is an area that we've got to identify. And that will help establish how we play. Do we play with one striker, two strikers? Do we play with three? How do we define our midfield shape based on that."
Arena's office at the StubHub Center moves only about 30 feet from his previous job as coach of the LA Galaxy, and his parking spot remains the same. As he takes over, he wants to change the Americans' mentality and consistency.
"Too many peaks and valleys," he said, moving his hands up and down. "We've got to get them to level out their performance a little bit more."
Klinsmann, a former German star player and coach, criticized the level of play in Major League Soccer. Arena said it has come a long way.
"MLS isn't on the level of the EPL or the Bundesliga or La Liga, Serie A. We know that," he said. "But right after that, we're in that area below that, and it will get better."
Arena doesn't tweet and isn't that interested in statistics.
"I'm not a person that digs deep into analytics because I don't think the sport of soccer is an analytic sport," he said. "I think baseball clearly is. I think football can be, obviously, basketball a little bit more. I think soccer is a hard one."
Like us on Facebook
Follow us on Twitter & Instagram