Detroit Tigers' new prospect JaCoby Jones has three-homer game for Double-A Erie Sea Wolves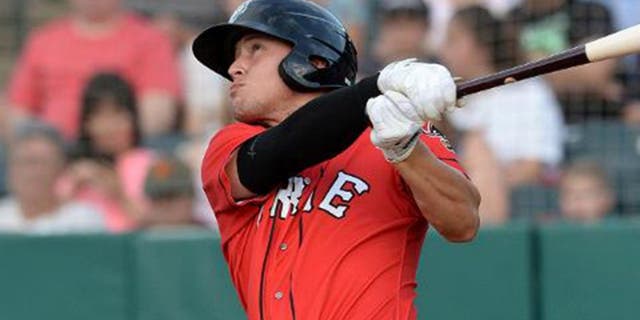 The Detroit Tigers traded closer Joakim Soria to the Pittsburgh Pirates last week in exchange for prospect JaCoby Jones, a player that not many fans had heard of.
That all changed on Sunday when Jones, a 23-year-old shortstop, hit three home runs for the Tigers' Double-A affiliate, the Erie Sea Wolves.
Check out the videos:
The Richton, Mississippi native was a third-round pick out of LSU in the 2013 MLB Draft. Jones, 6-2, 202-lbs., was ranked as the Pirates 12th-best prospect by MLB.com. He's hitting .417 with three home runs, eight RBI and two stolen bases in six games at the Double-A level this season.
(h/t Bless You Boys)