Dennis Bermudez grinds out Tatsuya Kawajiri, asks for Lamas or Penn next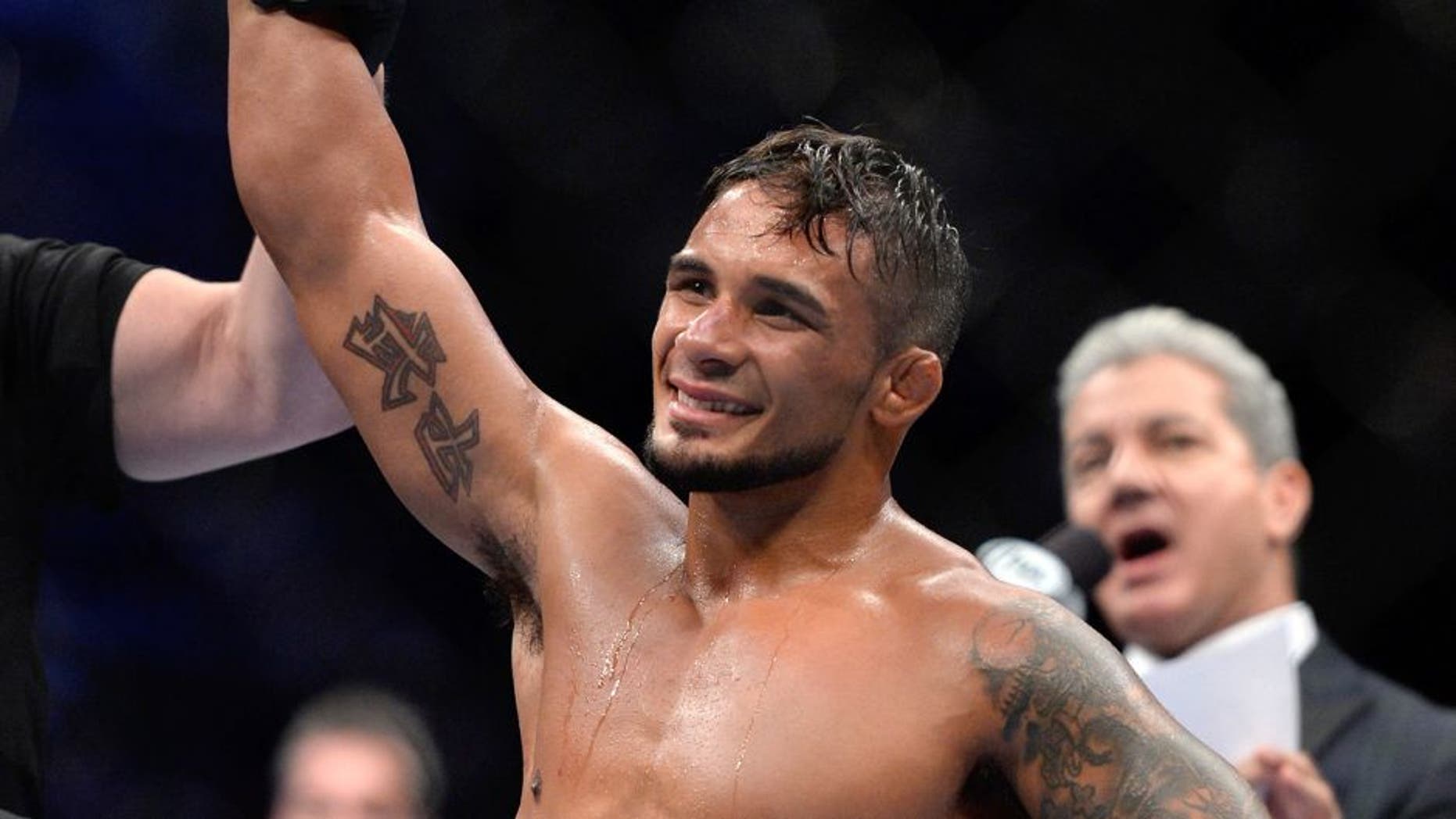 Dennis Bermudez broke a two fight losing streak with a clinch heavy performance to grind out Tatsuya Kawajiri on the main card of UFC Fight Night in Pittsburgh on Sunday.
Bermudez had a battle on his hands early as Kawajiri showed off some real veteran prowess, but as the fight wore on, the top 10 featherweight showcased why he's considered one of the best 145 pound fighters in the world.
Bermudez made a decision to pursue an early submission attempt after taking Kawajiri's back for a moment, but his advantage quickly faded as the Japanese powerhouse worked out of the position and clung to him for the rest of the round.
Kawajiri's control is nearly unmatched while he's out wrestling his opponents and it left Bermudez searching for answers as time ticked away.
A tough opening stanza didn't deter Bermudez from rushing forward again in round two except this time he defended the takedowns from Kawajiri while raining down punches and elbows in the clinch.
Kawajiri stayed tenacious while constantly trying to get back on the ground but Bermudez punished him with strikes at every turn, never giving him a moment to breathe much less time to regain a better position.
While Bermudez had to know Kawajiri wanted nothing more than to get locked in a grappling match on the ground, he still pressed forward with his wrestling in the final round as well.
Bermudez did manage to land his best strike of the fight after the fighters separated and Kawajiri was turning to stand again and ate a head kick for his troubles. Kawajiri got his arms up enough to avoid getting knocked out but Bermudez certainly got his attention before following it with one more takedown to seal the deal on the judges' scorecards.
The final scores came back 29-28 all in favor of Bermudez, who snaps his recent two-fight losing streak inside the Octagon.
Bermudez suffered through those losses while facing a pair of top 10 fighters in consecutive bouts but now he's back on track as he looks to tackle the top of the division again.
Following the win, Bermudez mentioned two names in particular he'd like to face next -- either Ricardo Lamas, who defeated him in one of those two afore mentioned losses or a potential matchup against UFC Hall of Famer BJ Penn, who announced his return to action earlier this year after retiring in 2014.