DeMarcus Cousins again questions the Kings' draft strategy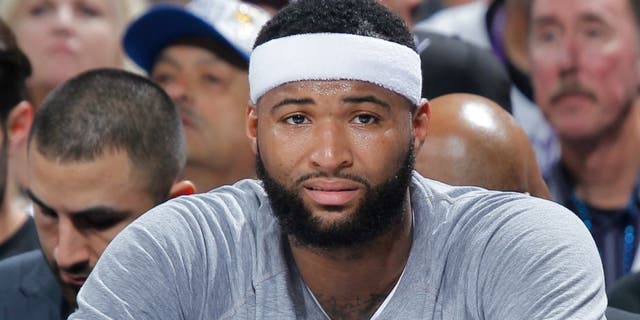 NEWYou can now listen to Fox News articles!
DeMarcus Cousins still is confused about the Sacramento Kings' draft, but he says his focus is on the court and not in the front office.
When the Kings selected Greek center Georgios Papagiannis with the No. 13 pick in June, Cousins sent out this tweet, which he later said was in reference to his yoga class:
Asked again about Papagiannis after Team USA's Olympic practice Monday, Cousins took an organizational-friendly stance.
"I really don't understand it, but I do my job," Cousins said, according to the Sacramento Bee. He added: "I can't control (the draft). I control what I can control."
The Kings haven't reached the playoffs since the 2005-06 season, and Cousins hasn't been shy about voicing his disapproval with the front office, the coaching staff and just about anything else during his six seasons with the franchise. In addition to Papagiannis, the Kings also drafted Skal Labissiere with the No. 28 pick, further deepening their surplus of big men --€" a group that includes Cousins.
Last season, the 25-year-old Cousins averaged a career-best 26.9 points per game and added 11.5 rebounds, 1.4 blocks, 1.6 steals and 3.3 assists per game. He was an All-Star for the second consecutive season.