Dan Campbell: Ndamukong Suh is a 'stud'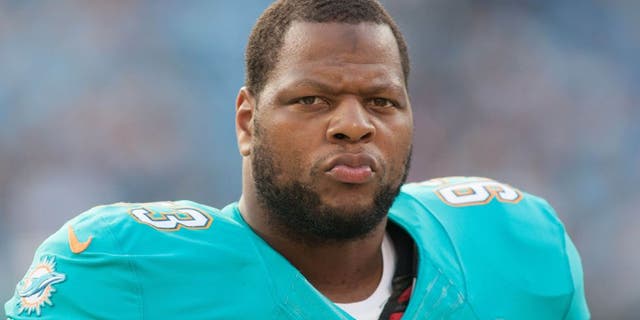 Ndamukong Suh is finally making a big impact for the Dolphins. Jeremy Brevard USA TODAY Sports
Ndamukong Suh may have had his coming-out party against the Eagles on Sunday. He recorded his fourth sack of the season to go along with seven tackles, three quarterback hits and three tackles for a loss.
Beyond having his best statistical game since joining the Dolphins, Suh played a huge role in limiting the Eagles to just 83 yards rushing. He consistently disrupted their rushing attack, hitting DeMarco Murray and Ryan Mathews in the backfield often.
It was the first true glimpse of the old Suh who dominated with the Lions, and his head coach is happy to see him take over the game once again.
"He's a stud," Dan Campbell said via James Walker of ESPN. "He plays the way impact players play. He stepped up. He's made big plays. You can tell that. To me, he's a guy that has proven that when things don't always go your way, he's going to dig in and he goes that much harder."
If the Dolphins hope to save their season and make a run at the playoffs, they'll need Suh to play this way week in and week out. They've struggled to stop the run all season, but a productive Suh can clearly change that narrative in a hurry.
This is the exact reason why the Dolphins brought Suh to Miami on a lucrative contract, and it could prove to be very beneficial down the stretch.