'Cyborg' Justino calls out Ronda Rousey in Running Man Challenge video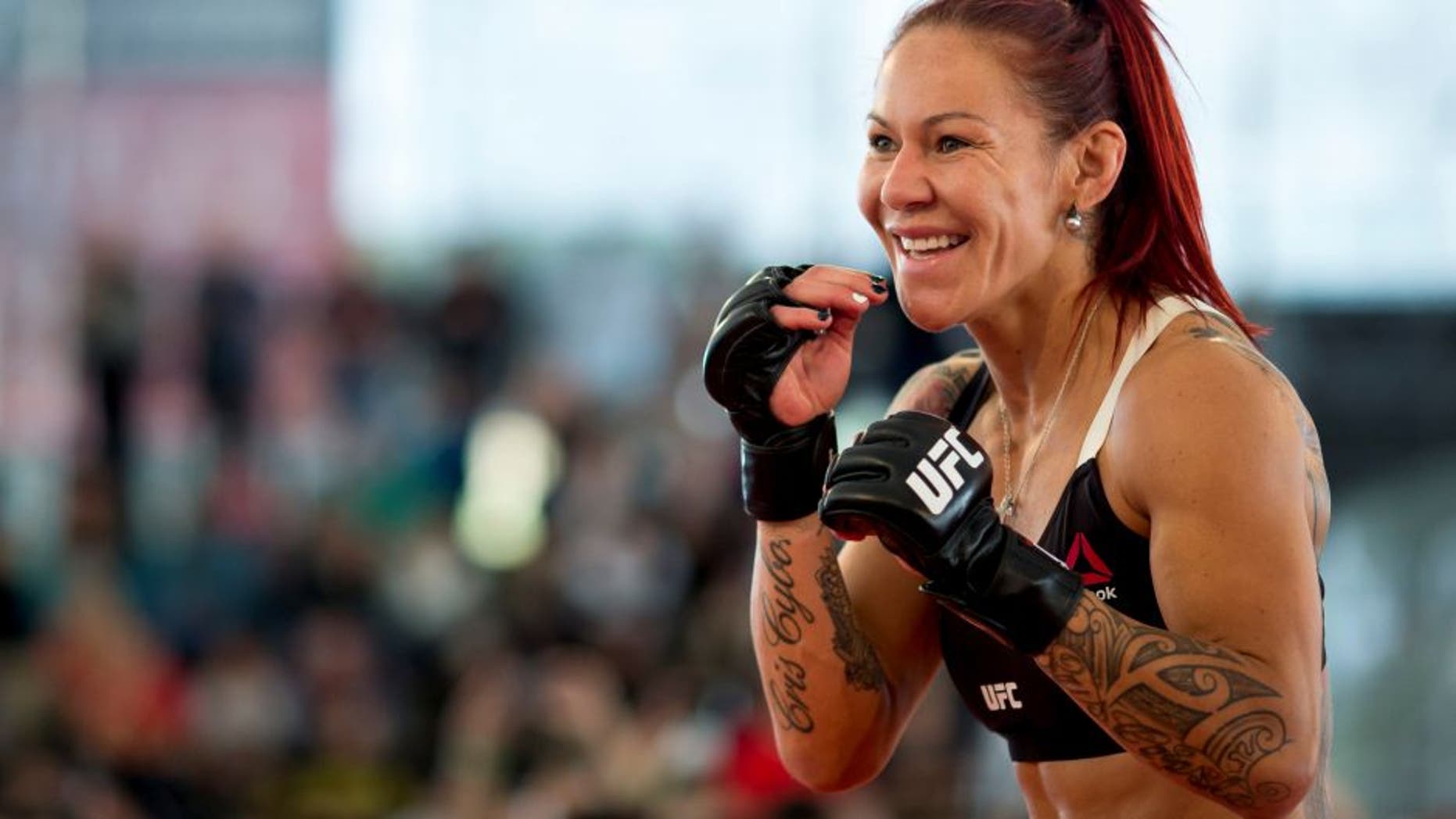 Featherweight world champion Cris "Cyborg" Justino has enjoyed her Brazil homecoming. First, she won via first-round TKO at UFC 198, then she stuck around Curitiba to enjoy friends, family and a new mural inspired by her.
Now, "Cyborg" is literally dancing in the streets. Oh, and taking subtle shots at her longtime rival Ronda Rousey.
In the below video, Justino and an adorable little partner get serious, then silly, doing their version of The Running Man Challenge, donning masks of The Rowdy One. I may be going out on a limb here, but I think Justino is suggesting that Rousey is "running" from her.
In fact, Justino's camp tells me that Justino's next fight will be at July 29's Invicta FC 18, in defense of her 145-pound world title. I'm also told that the Brazilian would consider taking another fight at 140 pounds, as she did at UFC 198, but only if it were against a UFC champ or Rousey.
We'll keep you posted with any developments. For now, enjoy the video, and then watch for fireworks between the two on social media.