Curt Schilling finishes radiation treatment for cancer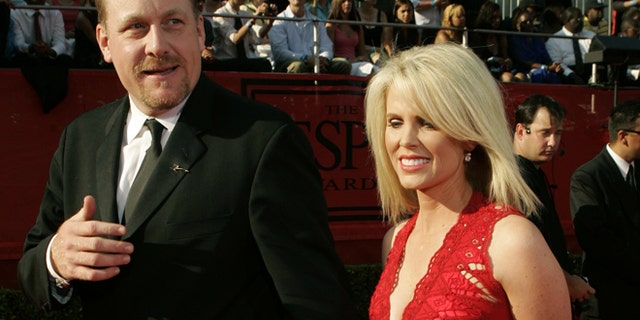 The former Red Sox pitcher who announced in February that he was diagnosed with cancer has completed both chemotherapy and radiation treatments, The Boston Globe reported.
Schilling's wife posted a message Sunday on Twitter with a picture of Schilling wearing a T-shirt that read, "I Finished Radiation. When Do I Get My Superpowers?"
Schilling released a statement Feb. 5 saying he was battling cancer, and daughter Gabby tweeted the following week that he had undergone surgery.
He has not said what type of cancer he has or the prognosis.
A six-time All-Star who was 216-146 from 1988-07, Schilling won World Series titles with Arizona in 2001 and with Boston in 2004 and '07. He was hired in December to be part of ESPN's "Sunday Night Baseball" broadcast crew, and ESPN said Schilling will join the telecasts as soon as his health allows.