Concussed Crosby skates with Penguins, no word on return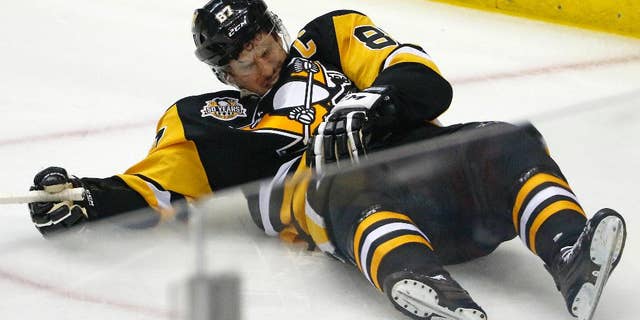 PITTSBURGH – Pittsburgh Penguins captain Sidney Crosby is skating again, but coach Mike Sullivan provided no update on when his star will be ready to return from a concussion.
Crosby sat out Pittsburgh's 3-2 victory in Game 4 of its Eastern Conference semifinal against Washington on Wednesday night. He was diagnosed with his second concussion of the season after taking a cross-check in the head from Capitals defenseman Matt Niskanen.
The Penguins were given a day off on Thursday, but several players including Crosby gathered at the team's practice facility for a workout.
Sullivan said Crosby "is in the process of rehabbing" but declined to answer when asked if there's a chance the two-time MVP will play in Washington on Saturday. The Penguins are 5-4 in the playoffs with Crosby out of the lineup during his career.
___
More AP NHL: https://apnews.com/tag/NHLhockey