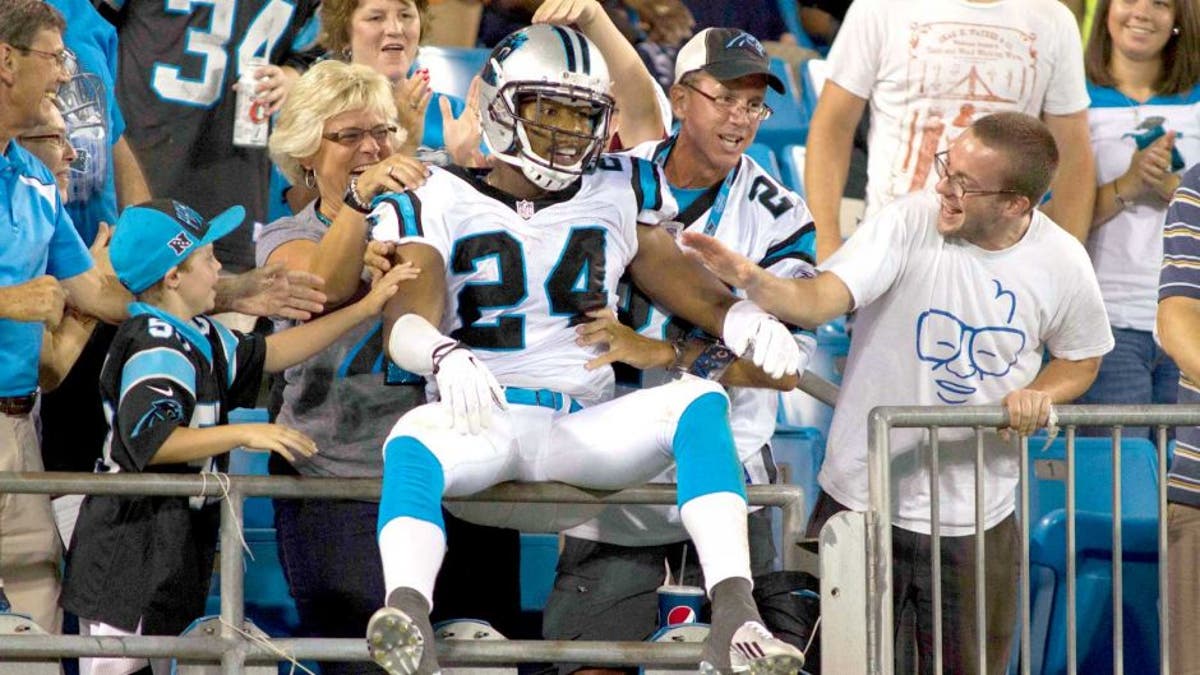 For Josh Norman of the Carolina Panthers, there's no taking risks heading into a contract year. At least, no risks off the field itself.
We've seen Eric Berry admit to being ridiculously scared of horses, according to Dan Hanzus of NFL.com. Apparently, though, Berry isn't the only NFL player to admit to being afraid of animals, as Norman has his own fears.
As David Newton of ESPN reports, Norman is taking some extra precaution when walking around at training camp. Newton explains that the young cornerback is actually carrying a walking stick for protection.
"The wildlife. You've got to be careful with the wildlife around here," Norman told ESPN on Saturday. "I don't want to get attacked or anything happen. This is kind of like the contract year, so I don't want anything to go wrong.
He didn't stop with just the walking stick either, as he's taken it one step further.
"I've got a little raccoon tail there [tied to his backpack] just to discourage them from coming up to me. If anything does take place, we'll whack him and add a little more to that."
Safety first, of course, especially when heading into a contract year.