Brook Lopez leads Nets to impressive win, ending Bulls' 7-game winning streak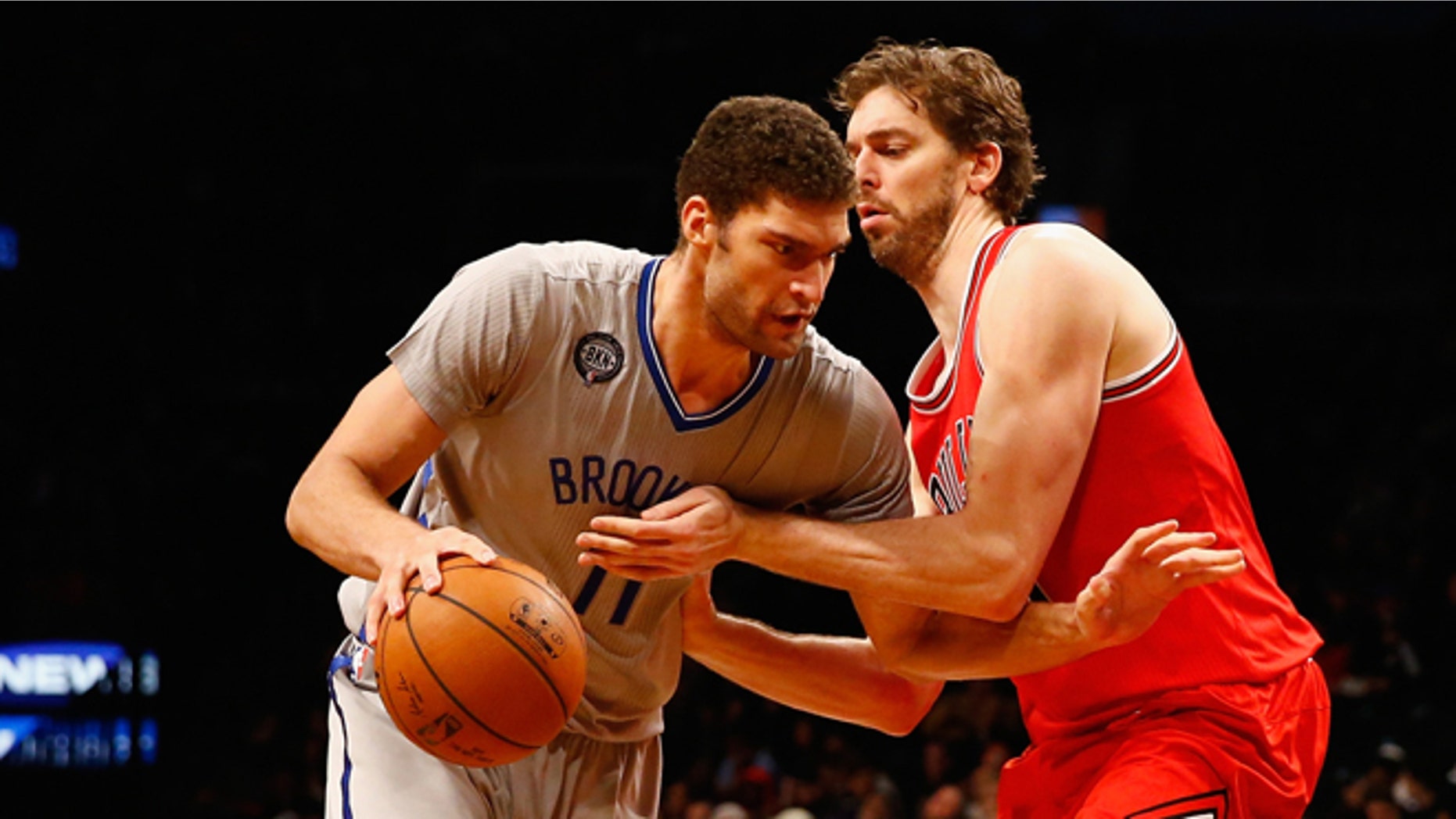 CHICAGO (AP) – Impressive wins have been rare for the Brooklyn Nets this season, but Brook Lopez believes the team can (and should) have more performances like Tuesday night.
"I think we've been capable of putting together an effort like this throughout the year," he said. "We just haven't really sustained it the entire game and we did tonight. We can be a lot better than this."
Lopez had a season-high 29 points, Joe Johnson had 20 points and 11 rebounds to lead the Nets to a 96-82 victory, snapping the Chicago Bulls' seven-game winning streak.
Brooklyn (15-16) had just one previous win this season against a team with a winning record, a 95-93 overtime win against San Antonio on Dec. 3.
"Tonight we committed to help each other," Brooklyn coach Lionel Hollins said. "It's been our game plan. We have just gotten better at doing it."
Mike Dunleavy led the Bulls (22-10) with 23 points on 9-for-15 shooting, including 5 for 9 on 3-pointers.
Jimmy Butler, who averaged 26.4 points during the winning streak, had just eight points. Derrick Rose had just four on 2-for-15 shooting.
During their seven-game streak, the Bulls had averaged 106.6 points on 45.4 percent shooting. But after a 31-point first quarter, they struggled to score the rest of the game.
"I mean, this was the first game that it was like this," Rose said of the Bulls' poor shooting. "Usually, it's me by myself missing shots and everyone else making shots."
Rose is just 7 for 35 from the field in back-to-back games the previous two nights. "It's just two games," he said. "I'm not going to stop shooting."
The Nets would like to think they played a large role in the Bulls' offensive woes.
"The biggest thing was holding them to one shot," Mason Plumlee said. "Our initial defense has been pretty good at times this season, but we've given up too many second shots."
The Nets also put pressure on the Bulls on the offensive end with Lopez, playing in just his fifth game since returning from a lower back strain and the first time that he didn't come off the bench, going 13 for 21 from the field. Johnson was 8 for 14 from the field and recorded his first points-rebounds double-double in six years.
The Nets took control in the second quarter and had a 55-45 halftime lead. After the Bulls pulled within five early in the third, Brooklyn reclaimed command and had an 84-69 lead heading into the fourth.
"It was the way the team played," Lopez said. "We played together, we moved the ball well, we shared it and, most importantly, from the second quarter on we made our living defensively, getting stops and limiting, for the most part, them to one shot."