Broncos kicker shuts down an angry fantasy footballer in two words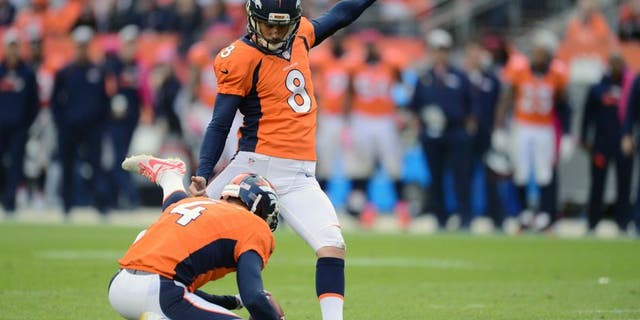 Brandon McManus knows what to do with the Twitter trolls after Sunday's loss. Ron Chenoy USA TODAY Sports
Most fantasy football owners are normal and reasonable about the team(s) they draft.
Not Edgar, a.k.a. @Fat_Patt. He took to Twitter to bash Broncos kicker Brandon McManus when he posted zero points on Sunday:
@thekidmcmanus thanks for the 0 points you loser. Just like the same amount of TDs that trash QB of yours had today
-- Edgar (@Fatt_Pat) November 16, 2015
McManus needed only two words to shut @Fat_Patt down for good -- and make him delete that tweet entirely:
Take a seat, @Fat_Patt. And while you're there, research some stats that show McManus is still a top-10 fantasy kicker.