Breaking down the biggest game in Week 6 with NFL insider Michael Lombardi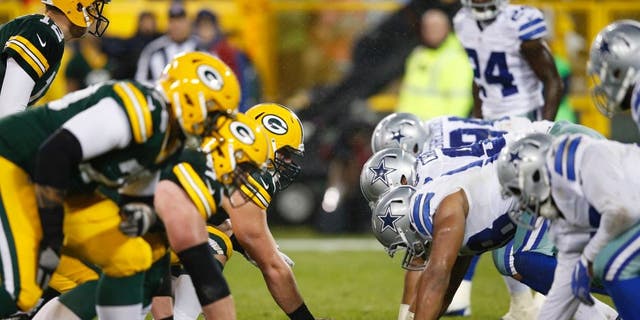 FOX Sports contributor Michael Lombardi is a personnel evaluator by trade who served as the Cleveland Browns general manager in 2013. Lombardi began his career with the San Francisco 49ers organization in 1984. He spent time with the 49ers (1984-86), Browns (1987-95, 2013), Philadelphia Eagles (1997-98), Oakland Raiders (1999-2007) and New England Patriots (2014-15) during his career, earning Super Bowl rings with San Francisco (1985) and New England (2014). Most recently, he served as a special assistant to the Patriots coaching staff during the 2014 and 2015 seasons, working closely with head coach Bill Belichick. Before every big NFL game, he assembles a report that breaks down the matchup from a front office perspective. He shared his look at Sunday's Packers vs. Cowboys game (FOX, 4:25 p.m. ET) with us.
Initial observations:
- Teams have to be careful playing in Green Bay, the Lambeau Field surface is slippery and affects the run game as well as special teams.
- Not only are the Cowboys the best third down team in the NFL, they are the best CFL team in the NFL. They have the highest second down conversion rate in the league at 41.4 percent.
- Getting the early lead has been a huge factor for both teams this season. The Packers (35-10) and Cowboys (30-7) rank third and fourth in the NFL in best 1st-quarter point differential this season.
Major keys for the Cowboys:
- Keep Aaron Rodgers in the pocket. Don't let him move and relocate.
- When playing a great quarterback, you have to have a specific plan to rush him---NO SWIMMERS ALLOWED. The worst place to be in football is past the QB, he never turns and runs.
- For the Cowboys to win they are going to have to make throws outside the numbers and attack the corners.
- The Cowboys must self-scout and recognize how Capers will attack them. Communication is critical.
- Part of the success of the Packers defense early in games is they don't hold anything back in terms of game plan.
- A final key for the Cowboys is they must find a way to create negative plays and not let the ball be thrown over their head.
Major keys for the Packers:
- Play better with the ball.
- The Packers offense has not been impressive. They rank 22nd or worse in a handful of offensive categories including these big ones: dropped passes (22nd), yards per game (25th), Red Zone successful plays (25th), 3 & out drives (29th), big plays (30th) and gains of four yards or more on first down (31st).
- The Packers offense isn't complicated - they rely on their talent.
- The Packers only have 10 plays of over 20 yards in four games. Randall Cobb has no TDs and both Jordy Nelson and Cobb have a total of 21 catches in four games.
- They are 29th in the NFL in yards after the catch -- it will take time for Nelson to become more explosive. He has 5 touchdowns, but his average per catch is down.
- Without running back James Starks, the Packers have just Eddie Lacy in the backfield playing on a bad ankle. Can he hold up?