Bill Snyder defends controversial decision to deny K-State player's transfer request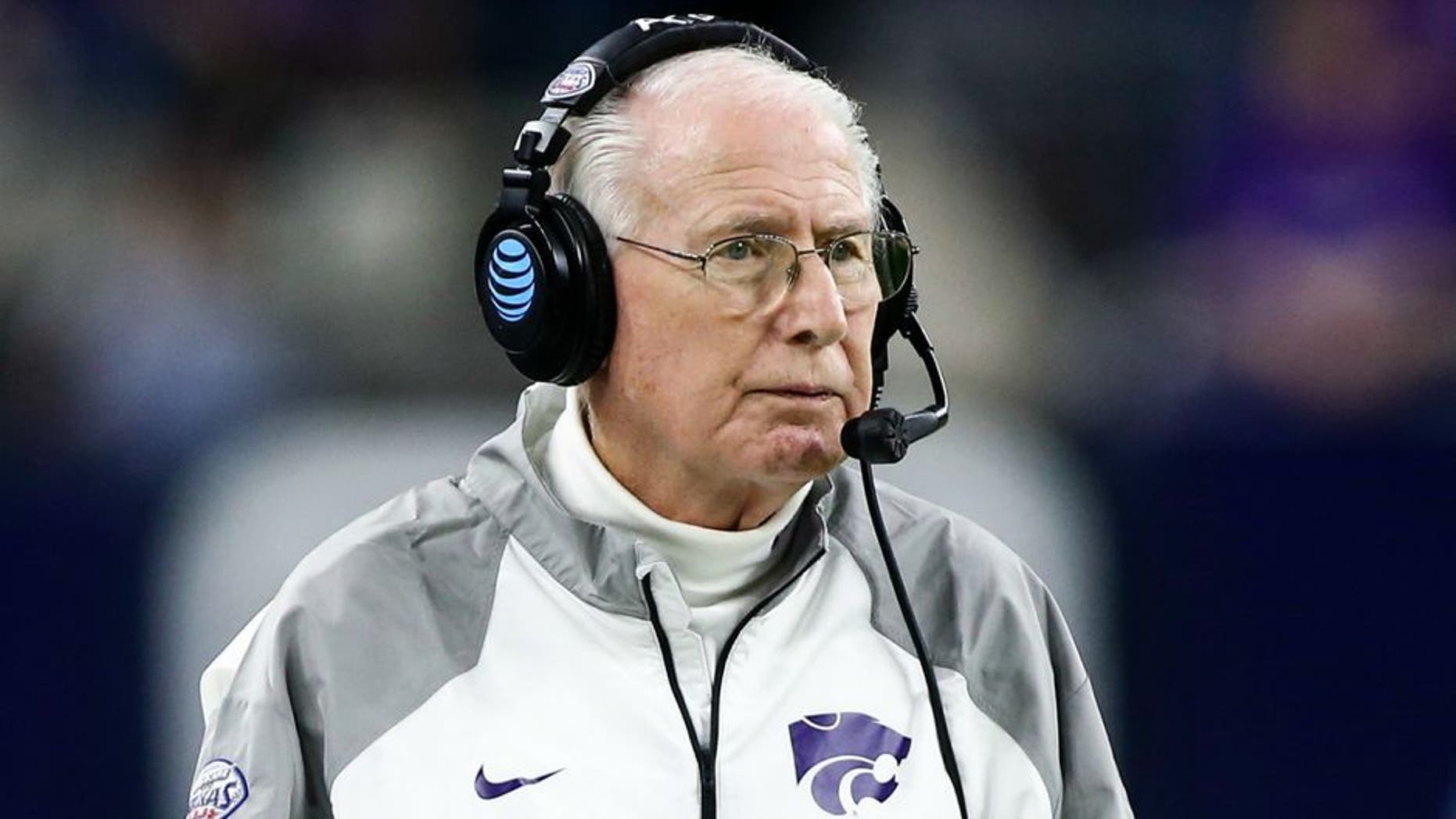 Things are getting awkward and nasty when it comes to the Kansas State football program. Wide receiver Corey Sutton would like to transfer but claims coach Bill Snyder is unfairly doing his best to prevent that; Snyder defended his stance while revealing that Sutton has failed two drug tests during his time with the Wildcats.
Got all that?
Earlier this week, Sutton told The Wichita Eagle that he gave the university a list of 35 potential transfer destinations all of which were blocked by Snyder. Sutton can transfer without a scholarship release from K-State but would be ineligible for financial aid at another school without that release an option that Sutton said he cant afford.
Snyder addressed the situation Thursday. From The Wichita Eagle:
"Ive been around there for 28 years, the young man was in our program for less than two years, Snyder said. I think our fans know what Im about. They know what our program is about. I think they trust that.
The feeling all along if youre a No. 2 you probably want to be a No. 1. If you have the option to leave and you have 22 No. 2s on your team leaving you dont have much of a team left. It doesnt make sense to not try to prevent that from happening.
And then came the news about the two failed tests:
In his only season with the Wildcats, Cotton caught four passes for 54 yards in 10 games in 2016.