Alex Rodriguez Breaks Hand, King Felix Apologizes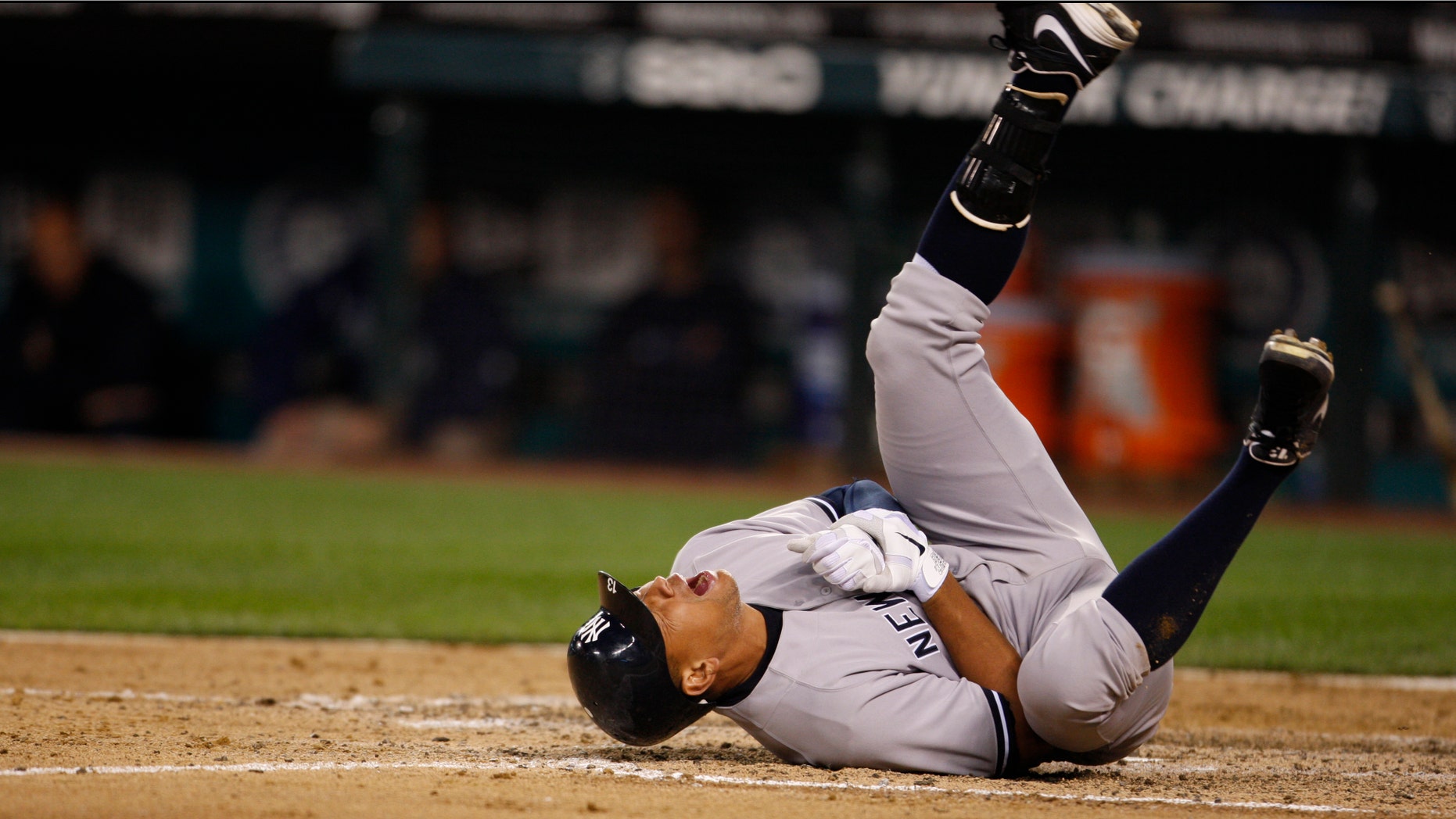 For the New York Yankees - it's a game of pluses and minuses.
The Yanks, fresh off of adding Ichiro Suzuki, must now subtract Alex Rodriguez.
Rodriguez has broken his left hand after being hit by a pitch from Felix Hernandez in the eighth inning of the New York Yankees' 4-2 loss to the Seattle Mariners on Tuesday night.
Rodriguez was the third player to be hit by a pitch from Hernandez. He immediately fell to the ground, wincing in pain and was removed from the game.
The Yankees said afterward that A-Rod had a non-displaced fracture of the left hand, and there was no timetable for his return. He will be placed on the disabled list and will see the team's doctor when the club returns to New York after Wednesday's series finale.
Hernandez also hit Derek Jeter and former teammate Suzuki.
After winning his fifth straight decision, Hernandez felt the need to apologize.
Losing his command in the late innings Tuesday night didn't cost the Mariners ace in Seattle's 4-2 victory over the New York Yankees.
It did land Yankees star Alex Rodriguez on the disabled list with a broken left hand.
"It was getting away. It was a changeup to A-Rod," Hernandez said. "... I feel bad.
Hernandez continued a month of mostly brilliant pitching, but injured Rodriguez when he hit him with a pitch in the eighth inning. It was the final batter Hernandez faced and capped a string of three batters hit among the last five Hernandez faced.
While not his sharpest, Hernandez had allowed only Curtis Granderson's first-inning home run and worked out of jams in the fourth and fifth innings.
The sudden loss of control started when Hernandez (9-5) hit former teammate Ichiro Suzuki on the foot with a breaking ball in the seventh. He then hit Derek Jeter in the arm to open the eighth and completed the trio when his 3-2 pitch to Rodriguez tailed up and in.
None of the Yankees felt any of the wayward pitches were intentional and Hernandez was remorseful after learning that Rodriguez's injury was so serious.
"Not on purpose. Not on purpose," Hernandez said. "It was just the command and it was up."
Rodriguez was hit with an 88 mph changeup, will be placed on the disabled list and will remain in Seattle with the team for the series finale Wednesday.
Reporting by the Associated Press.
Follow us on twitter.com/foxnewslatino
Like us at facebook.com/foxnewslatino