Albert Pujols Out 4-6 Weeks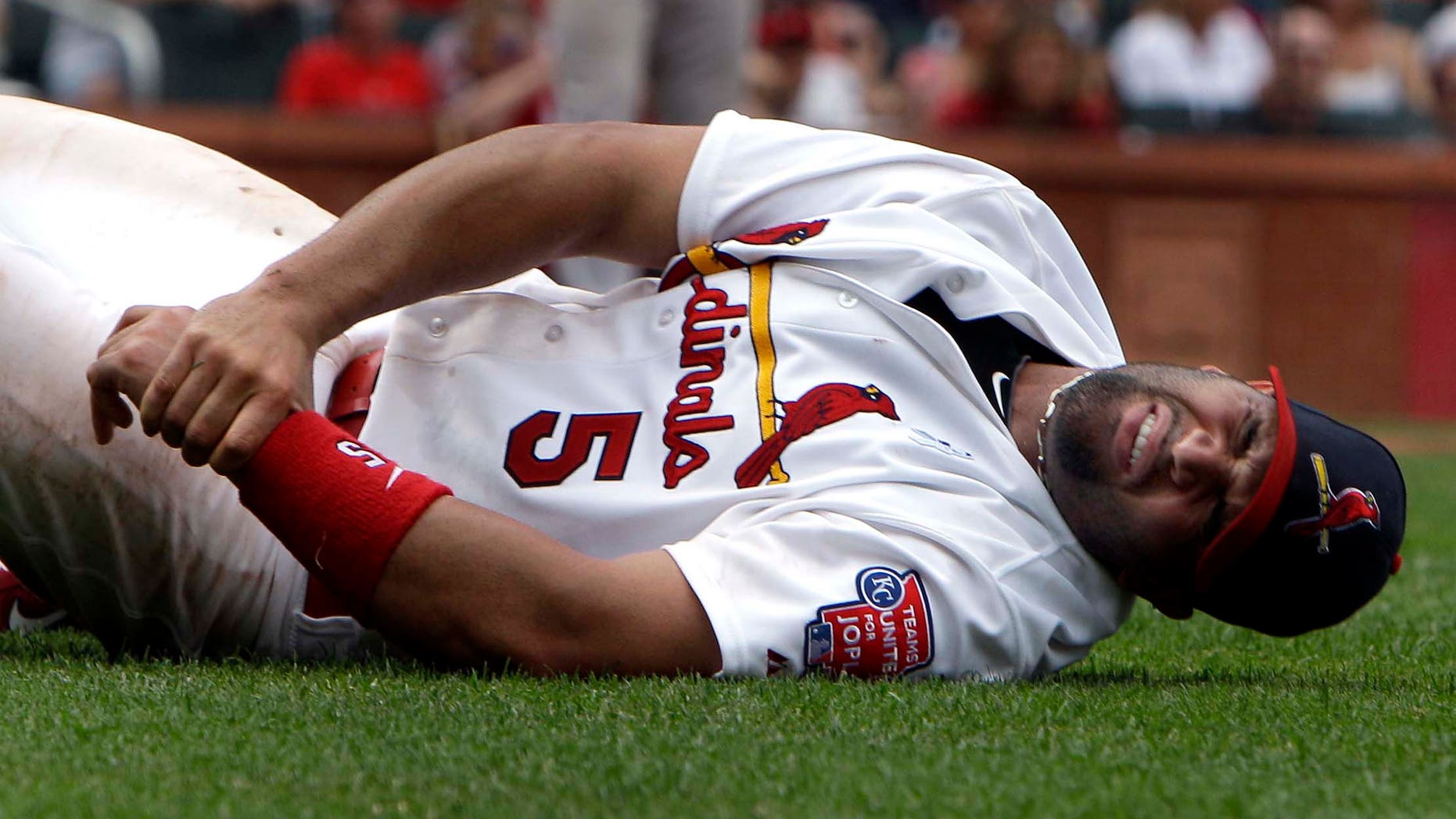 The Machine needs to be repaired.
Albert Pujols, the St. Louis Cardinals superstar first baseman, is out 4-6 weeks with a fractured left forearm.
The team announced the results of an MRI and CT scan Monday, a day after Pujols was injured during a home game against Kansas City. The team said Pujols has a non-displaced fracture of his left radius and his arm is in a splint.
Pujols was hurt on a play at first base in the sixth inning. He was fielding a long throw and Kansas City's Wilson Betemit collided with his glove hand as Pujols was pulled toward home.
The Cards' three-time MVP went down to the ground in pain. Pujols is hitting .279 this year, starting to heat up after a slow start.
The team says his left shoulder was sore, but no structural damage was found.
A free agent, Pujols is reportedly seeking a multi-year to rival the $275 million contract Alex Rodríguez inked with the New York Yankees. He gave the Cardinals until mid-February to complete a deal before the season began, but the two sides were unable to come to terms.
Based on reporting by The Associated Press.
Follow us on twitter.com/foxnewslatino
Like us at facebook.com/foxnewslatino