Agent hints that Manu Ginobili might not give Spurs another hometown discount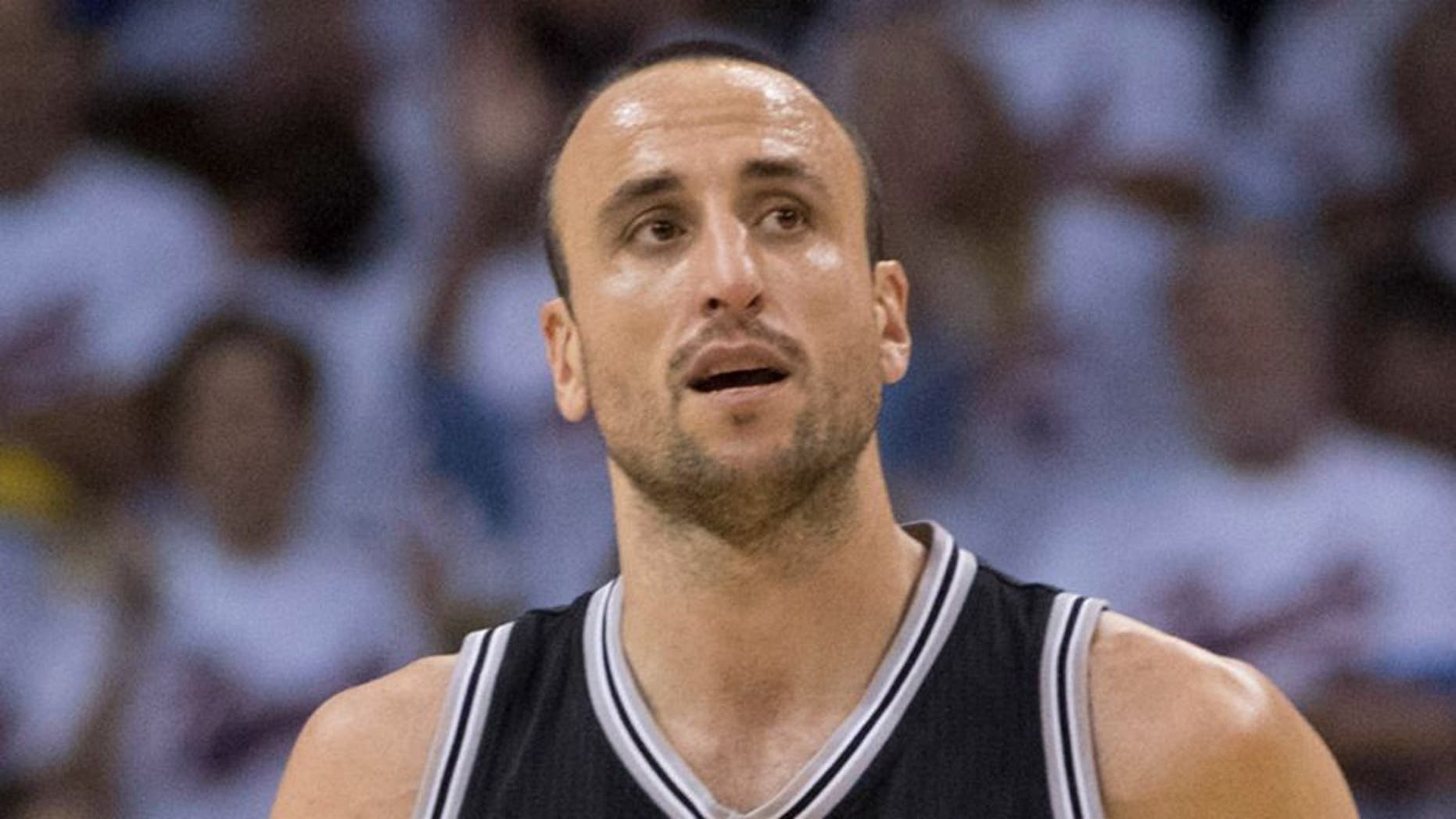 Manu Ginobili is coming back for a 15th season, but could the longtime San Antonio Spurs guard possibly be playing for another team?
Shortly after announcing on his blog that he will be returning, Ginobili's agent let it be known that his client is well aware of the going rate for free agents.
"Obviously, his first choice is to come back to the Spurs if we can put together a good deal," Herb Rudoy, Ginobili's longtime agent told the San Antonio Express News. "If you look around the league, there is a lot of money going around for lesser players than Manu. Manu is very aware of what the market looks like, and the Spurs are very aware."
With the money that's been thrown around since free agency tipped off July 1, it's not surprising that veteran players are also looking to cash in. But Ginobili might be a tough sell for teams with cap room.
The soon-to-be 39-year-old Ginobili played in only 58 games last season after suffering a groin injury in February. For the first time since his rookie season, Ginobili failed to average double digits in scoring and averaged the fewest minutes of his career.
Ginobili declined to exercise the $2.9 million option for next season, a sign that he expects to exceed that this summer. With the cap increasing to $94.1 million, there have been a number of eye-opening agreements. Would the Spurs spend more to keep Ginobili, who has played his entire career in San Antonio, in town?