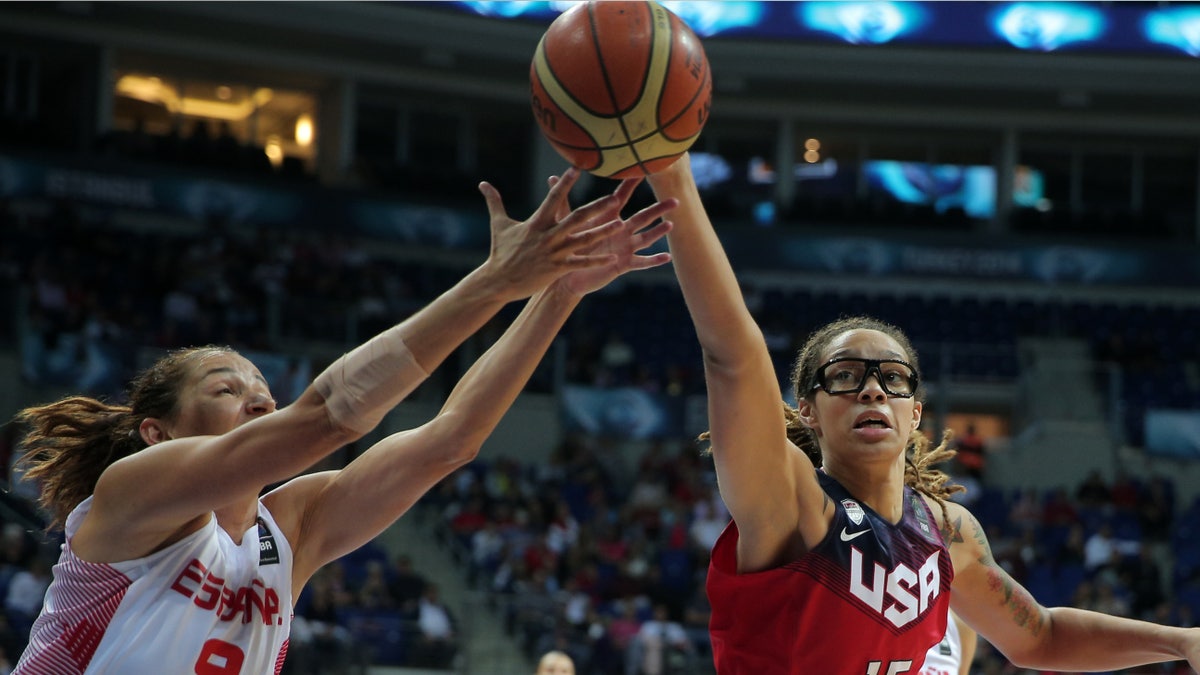 WNBA star Brittney Griner felt fortunate to be OK after getting cut on the elbow in a knife attack in China.
Griner sustained a small cut when she was attacked by a man while boarding a bus after practice Monday in Shenyang. The man, who followed the players onto the bus, also stabbed one of Griner's teammates. She was wearing two jackets and wasn't injured because the knife didn't go through.
"I was thinking I was going to end up stabbed in China and if he got to us at the back of the bus, I was going to have to fight this man with a knife," Griner said in an email to The Associated Press.
The man was yelling as he chased the players onto the bus. She said he left the scene, and then returned covered in blood and was apprehended by Chinese authorities.
"The guy was clearly either mentally ill or very drunk," Griner said. "He was yelling about us hitting his wife and it was pretty clear he had no idea who we were."
The attack took place in the northeastern Chinese city of Shenyang in Leaoning province, said a report on the website of local newspaper Liaoshen Evening, which had few other details of the incident other than that the attacker was drunk.
Despite the incident, Griner said she still feels safe in China.
"The game the next day had more security than I had ever seen," she said. "There were three to four cops at every entrance. They were everywhere and the team said they were going to make sure and add more security now too."
Griner had 19 points, 11 rebounds and six blocks in Tuesday night's win over Liaoning Hengye.
The 6-foot-8 Griner plays in the WNBA with the Phoenix Mercury and helped the team win a championship this past September. She led the league with a record 129 blocks and was the WNBA Defensive Player of the Year. She also led the U.S. to a gold medal last month at the FIBA world championship.
"We are thankful Brittney and her teammates are all okay after this incident," the Mercury tweeted from their team account.
This is Griner's second season in China and first with the Beijing Great Wall.
She led Baylor to a 40-0 season and the 2012 NCAA title. She was the No. 1 pick by the Mercury in the 2013 draft.