Adrian Amos passes Fangio's eye test for an NFL safety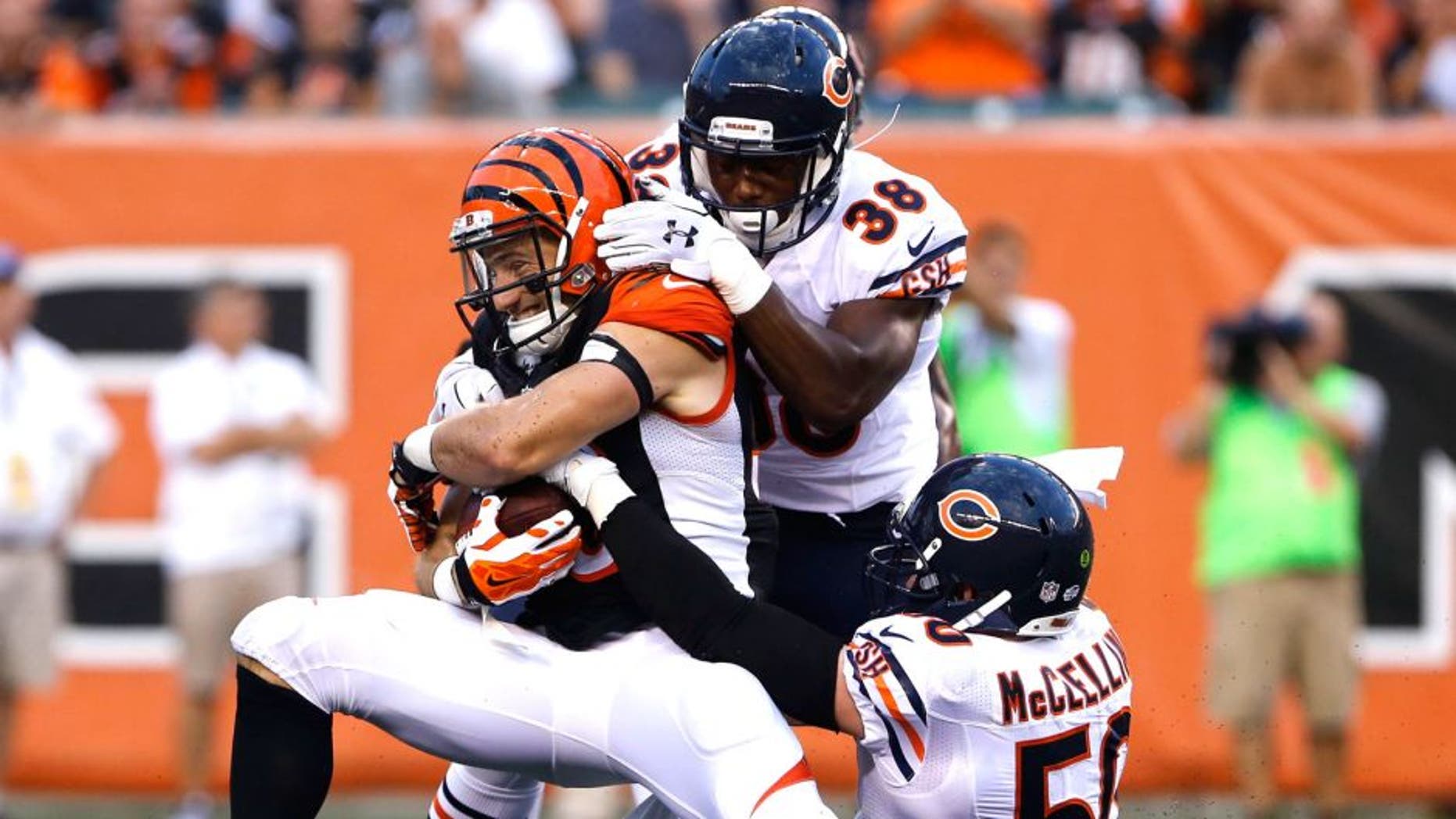 This summer, Adrian Amos made a surprising leap over Brock Vereen and Ryan Mundy for the Chicago Bears' starting safety job opposite Antrel Rolle. Amos was a fifth-round pick out of Penn State in this year's draft, and few gave him a legitimate shot to find a role with Chicago's first-team defense in 2015.
To Bears defensive coordinator Vic Fangio, it's as simple as Amos' appearance: He just looks the part of an NFL safety, Fangio told Adam Jahns of the Chicago Sun-Times.
Amos, at 6-feet tall, is a solid 218 pounds. The 22-year-old is a fast and agile athlete, too. At the NFL Scouting Combine, he was clocked at 4.56 seconds in the 40-yard dash. In the 20- and 60-yard shuttles, Amos posted impressive times of 4.03 seconds and 11.33 seconds, respectively.
In college, Amos played both cornerback and safety. If he develops into a quality starter at the NFL level, the Bears may have themselves a valuable peg to build around in the defensive backfield.
(h/t @adamjahns)