Adam Silver headlines strong NBA presence at Pride parade in NYC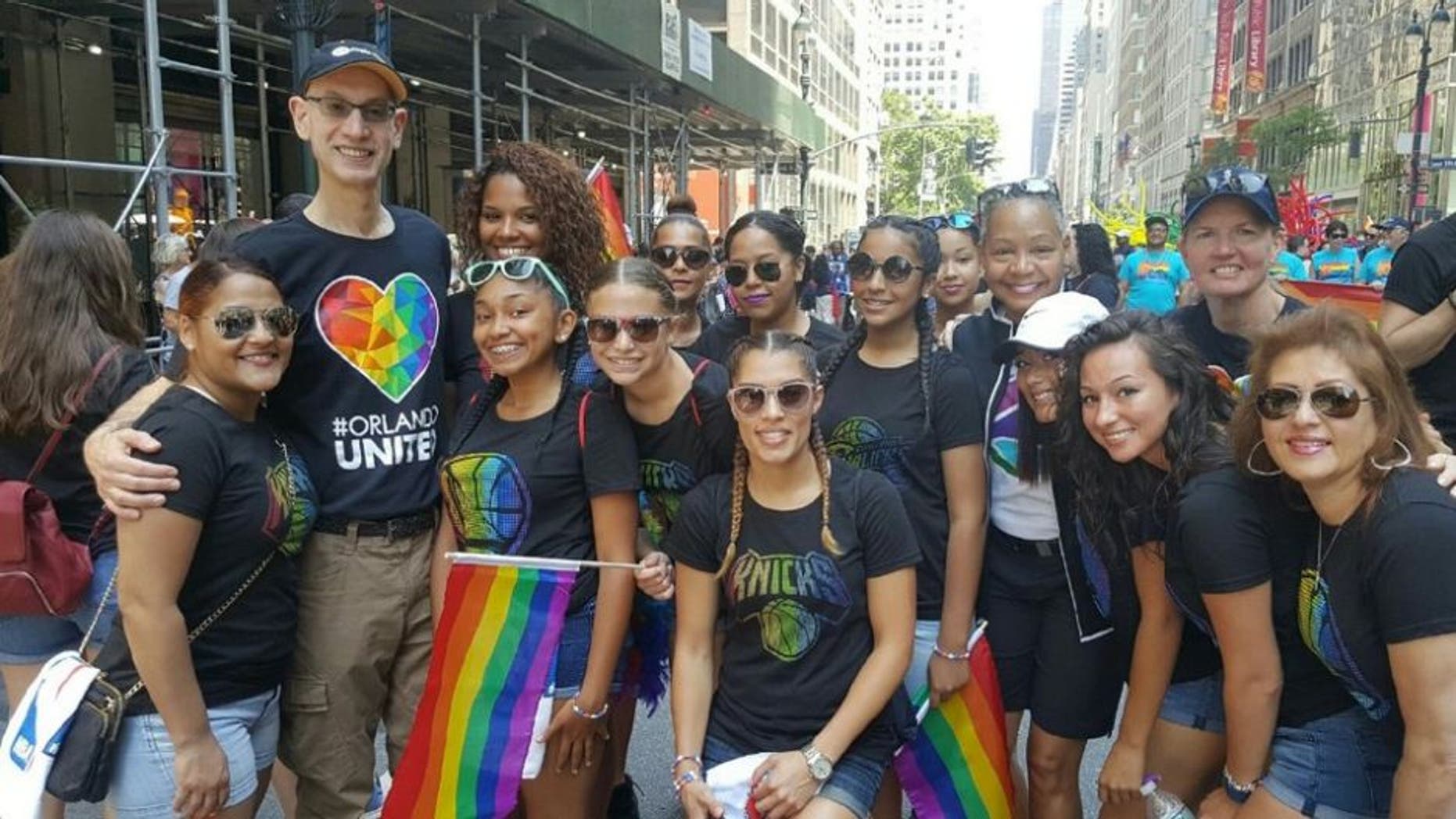 A powerful message was delivered on Sunday afternoon by NBA Commissioner Adam Silver as he, along with several other high-ranking NBA executives, showed their support for the LGBT community during the Pride parade in New York City.
The NBA even sponsored its own float, which was ridden by former NBA and WNBA players in support of not only the league, but the movement, as well.
While not present on the float, current players (like Kevin Durant) were happy to publicly join in showing their support:
Per their website, the NBA Cares initiative has the intentions of "a global social responsibility program that builds on the NBA's mission of addressing important social issues in the United States and around the world."
Commissioner Silver has made it very clear that the NBA currently and will continue to support the LGBT community. He has even gone as far as to threaten moving the 2017 All-Star game out of Charlotte if North Carolina does not amend recent anti-LGBT laws instituted on the state's citizens.
A powerful message indeed.