Warming Oceans Meet Heaving Bosoms in U.N. Climate Chief's Racy Novel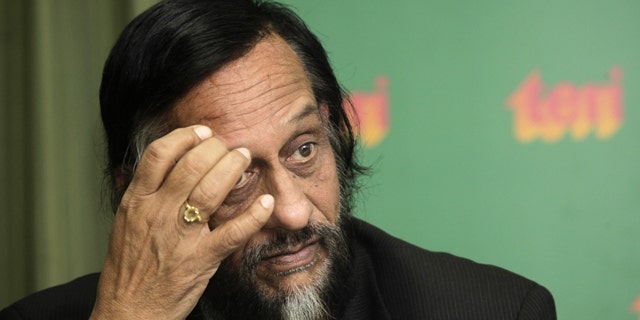 NEWYou can now listen to Fox News articles!
The Indian head of the U.N. climate change panel, already under fire over errors in a key 2007 report, is raising eyebrows again after publishing a raunchy novel and accepting help in promoting it from BP and the head of India's biggest gas producer.
The novel by Rajendra Pachauri, who heads the Intergovernmental Panel on Climate Change (IPCC), is called Return to Almora and follows a character called Sanjay Nath, who, like him, is an environmentalist and former engineer in his sixties.
For a country where sex is rarely discussed in public the book mingles lectures on climate change with descriptions of Sanjay's sexual encounters, including frequent references to "voluptuous breasts."
More controversially, it was released in Mumbai by Mukesh Ambani — India's richest man and the head of the oil and gas conglomerate Reliance Industries, the largest private Indian company.
Reliance has close links to Dr Pachauri's The Energy and Resources Institute (TERI), and has received environmental awards from it, including one for its work on HIV/Aids in 2007. Mr Ambani has also been on the steering committee of TERI's Centre for Research on Energy Security.
Neither man was available for comment, but sources close to them denied a conflict of interest, saying that they were friends and that Mr Ambani had released the book to highlight climate change. "If they wanted to boost sales, they could have got [the Bollywood star] Shahrukh Khan," a source close to Mr Ambani told The Times.
For the Delhi launch of the book dinner and drinks were paid for by BP India, a big TERI sponsor.
It is unclear whether Dr Pachauri will profit from the novel. Many environmentalists regard it as unwise for a co-winner of the 2007 Nobel Peace Prize to accept such personal favors from energy industry giants.
For more on this story, read the Times of London.