Virginia mother bear and 2 cubs hiding in tree cause street closure in neighborhood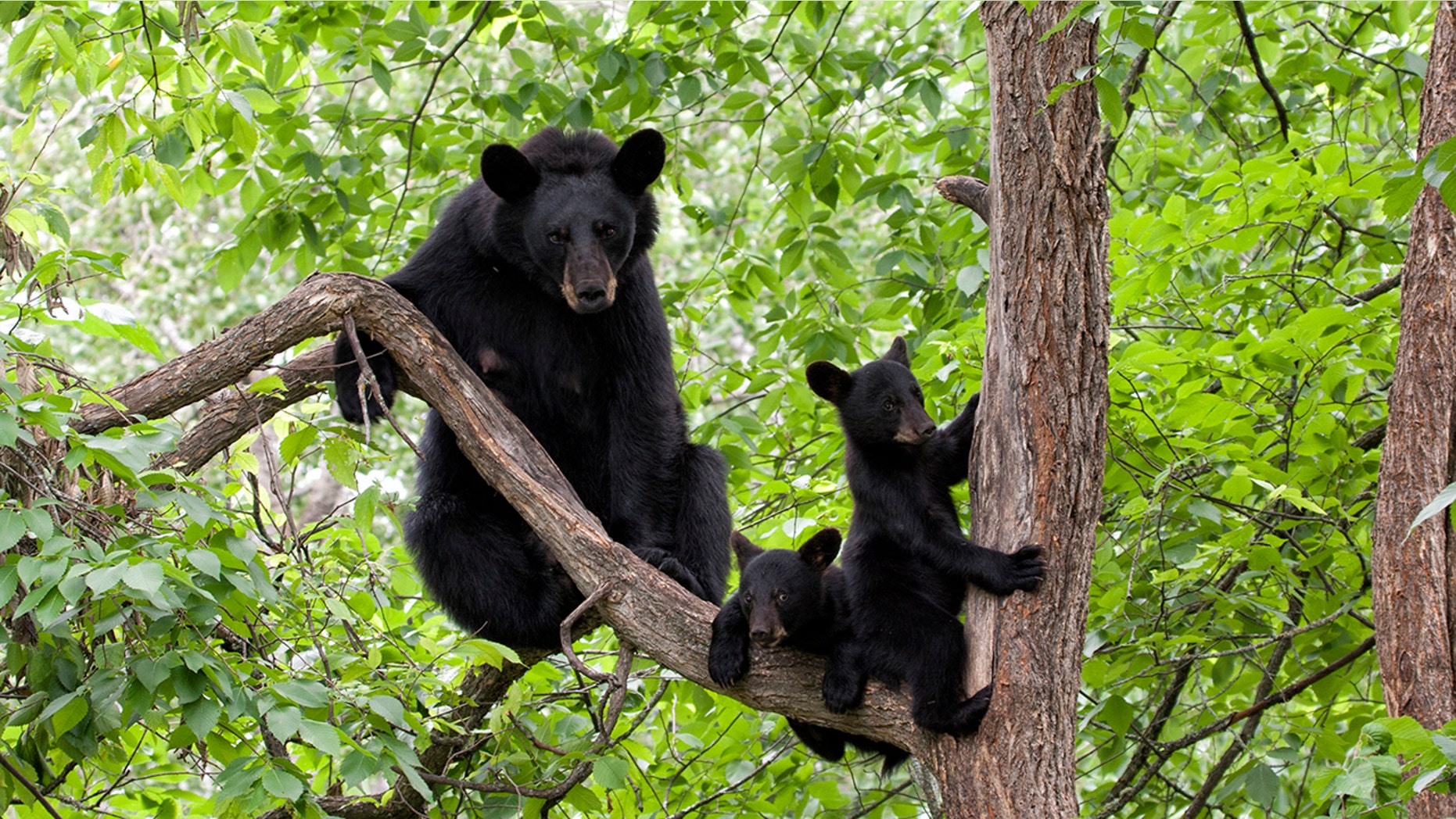 Charlottesville, Virginia residents gathered around an unexpected sighting on Wednesday: a mother bear and her two cubs up in a neighborhood tree.
The bears were first spotted in the neighborhood north of the city's downtown area around 11 a.m., CBS19 reported.
PROTECTIONS RESTORED FOR GRIZZLY BEARS; HUNTS BLOCKED
When the bears refused to leave, local authorities with the Charlottesville Police Department were forced to close off Farish Street, where they were located.
Paul Inge, a conservation police officer with the Virginia Department of Game and Inland Fisheries, told the news station the bears likely climbed up the tree because they were frightened.
"They are essentially terrified of people," he said. "[They're] going to do everything they can to try and avoid contact with people."
Eventually, officials reopened the street but still issued a strong warning for residents: leave the bears alone.
MICHIGAN OFFICIALS SAY LARGEMOUTH BASS VIRUS CONFIRMED IN LAKE
Inge said the bears will come down when they feel it's safest — though noted it may take hours or days.
A  spokesperson for the Virginia Department of Game and Inland Fisheries was not immediately available for comment when contacted by Fox News on Thursday.