Michigan officials say largemouth bass virus confirmed in lake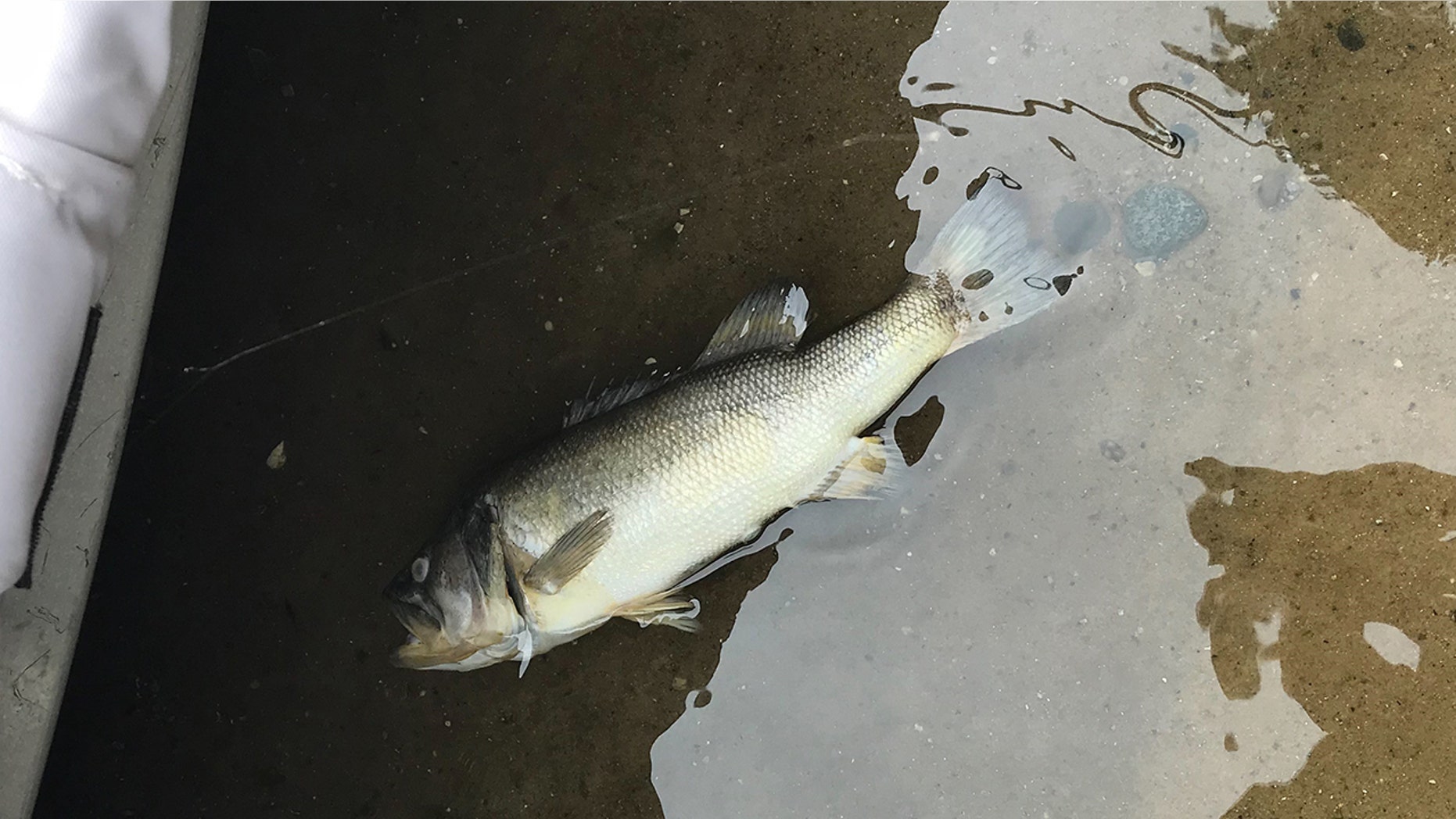 Heads up, Michigan anglers: The state's Department of Natural Resources (DNR) announced Monday the largemouth bass virus has been confirmed in a lake in the state's northern Lower Peninsula.
The Michigan DNR said in a statement the virus "has been confirmed as a factor in a fish kill in Cedar Lake in Alcona and Iosco counties," noting it's also examining other lakes in the area. There is no treatment for infected fish and the virus cannot be wiped from affected waters.
6-FOOT BULL SHARK LEAPS INTO FAMILY FISHING BOAT, 'PETRIFIES' KIDS
These cases come after the adult largemouth bass population in southern Michigan waters was impacted by the virus in the early 2000s, wildlife officials said.
The largemouth bass virus "is one of more than 100 naturally occurring viruses that affect fish and is closely related to viruses found in frogs and other amphibians," the Michigan DNR said. Fishermen have been known to spread the virus when moving live, infected fish from one body of water to another or by using tainted fishing gear or boats in water that has not yet been contaminated by the virus.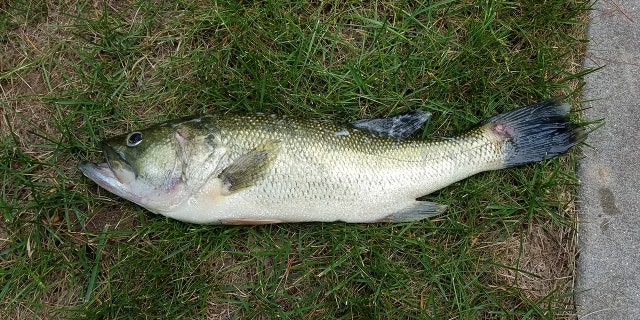 While the virus can exist in lakes and not cause any fish deaths, fish mortalities typically occur during "periods when fish are most stressed," the DNR said, citing extreme heat and "intensive recreational fishing" as potential stressors for fish. Fish affected by the virus may swim slowly and typically have bladders that are bloated and a yellow color. There are not many other outward signs the creatures have been infected.
Humans can still eat fish infected with the largemouth bass virus "as long as the fish is thoroughly cooked," the agency said.
MAINE FISHERMAN REELS IN RARE CALICO LOBSTER, A '1 IN 30 MILLION' FIND
The best way to prevent the virus is by cleaning fishing equipment after use, not moving "fish or fish parts from one body of water to another" and handling bass "gently" when releasing them, the DNR suggested.
You can report any dead or dying adult largemouth bass here.
The Associated Press contributed to this report.