Viking 'Thor's Hammer' discovered in Iceland
An extremely rare Viking 'Thor's Hammer' amulet has been discovered in Iceland.
In a Facebook post, archaeologists explained that the sandstone amulet was found at a site in Þjórsárdalur, southern Iceland.
A local resident directed archaeologists to the site, according to the previously unexplored site, according to Iceland Magazine. The amulet, which is worn around the neck, is the first sandstone 'Thor's Hammer' discovered in Iceland.
VIKING TREASURES DISCOVERED: 'THOR'S HAMMER' AMONG SILVER HAUL FOUND ON BALTIC ISLAND

Citing broadcaster RUV, Iceland Review reports that the site was once a Viking-era farmstead.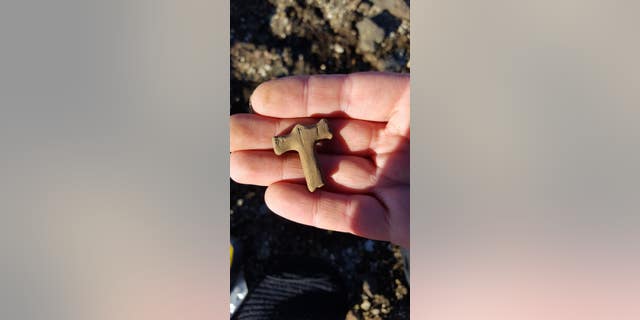 In addition to the amulet, other items found at the site include a "whet," which is used for sharpening blades, an iron pick and a buckle, according to Iceland Magazine.
Earlier this year, a silver "Thor's Hammer" was discovered among an incredible trove of silver treasure on an island in the Baltic Sea. Hundreds of 1,000-year-old silver coins, rings, pearls and bracelets were found on the German island of Ruegen, according to Ostsee-Zeitung.
VIKING LONGSHIP DISCOVERY THRILLS ARCHAEOLOGISTS

The Icelandic "Thor's Hammer" is just the latest fascinating archaeological find from the Viking era. Archaeologists in Norway recently used ground-penetrating radar technology to discover an extremely rare Viking longship in what experts are describing as a "sensational" find.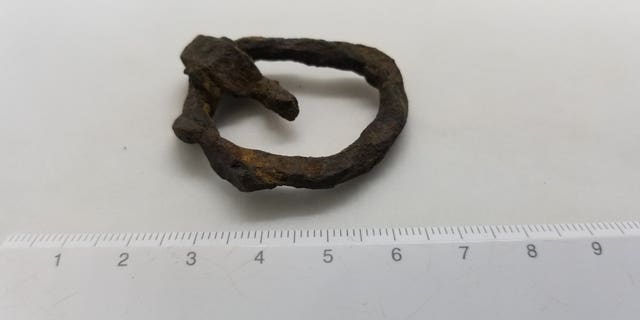 In Sweden, an 8-year-old girl recently discovered a 1,500-year-old Viking sword in a lake.
A "treasure trove" of ancient artifacts has also been uncovered at a fort in Scotland that archaeologists believe was razed to the ground by Vikings.
TINY VIKING CRUCIFIX COULD REWRITE HISTORY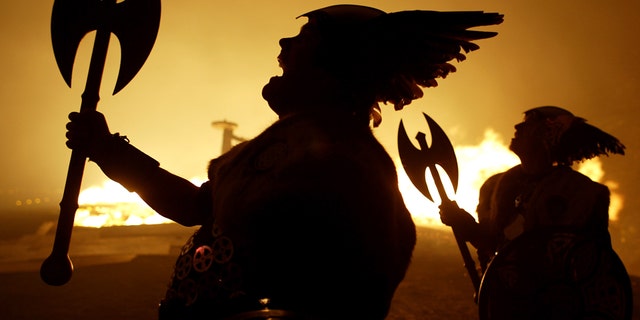 Last year, an incredibly well-preserved Viking sword was found by a reindeer hunter on a remote mountain in Southern Norway. In 2016, archaeologists in Trondheim, Norway, uncovered the church where Viking King Olaf Haraldsson was first enshrined as a saint.
Also, in 2016, a tiny Viking crucifix was found in Denmark.
Fox News' Bradford Betz contributed to this article. Follow James Rogers on Twitter @jamesjrogers