Tunnel used in biggest Nazi prison break of WWII found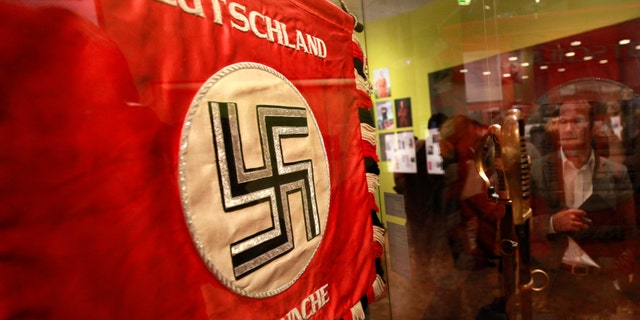 In March 1945, 83 German prisoners of war escaped a prison camp in South Wales. It was the biggest escape of German prisoners during World War II, and now—thanks to a report published earlier this month in the Journal of Conflict Archaeology—we know how they did it.
Camp 198 in South Wales was built to house 1,600 German officers, but it's possible the prison camp—with no guard towers or perimeter lighting—was overwhelmed as an estimated 400,000 prisoners of war crowded British camps during the war, the Conversation reports.
The conditions at Camp 198 no doubt made escape not only inviting but also possible. Researchers using ground-based surface scanning, ground-penetrating radar, and electrical resistivity discovered the location of a tunnel originating in Camp 198's Hut 9, which was preserved for scientists to study while the rest of the camp was demolished in the 1990s.
The tunnel was relatively shallow—less than 5 feet below ground. And while its entrance was sealed by concrete, the inside was "remarkably intact," with the walls and ceiling still supported by bed posts and other items from the prisoners' huts.
Researchers also found a false wall in a shower room behind which the prisoners had hidden the dirt removed from the tunnel. None of the 83 German POWs who escaped Camp 198 made it back to Germany.
(The discovery of a tunnel under a Nazi death camp turned legend into reality.)
This article originally appeared on Newser: Tunnel Used in Biggest Nazi Prison Break of WWII Found