This Texas centipede is the stuff of nightmares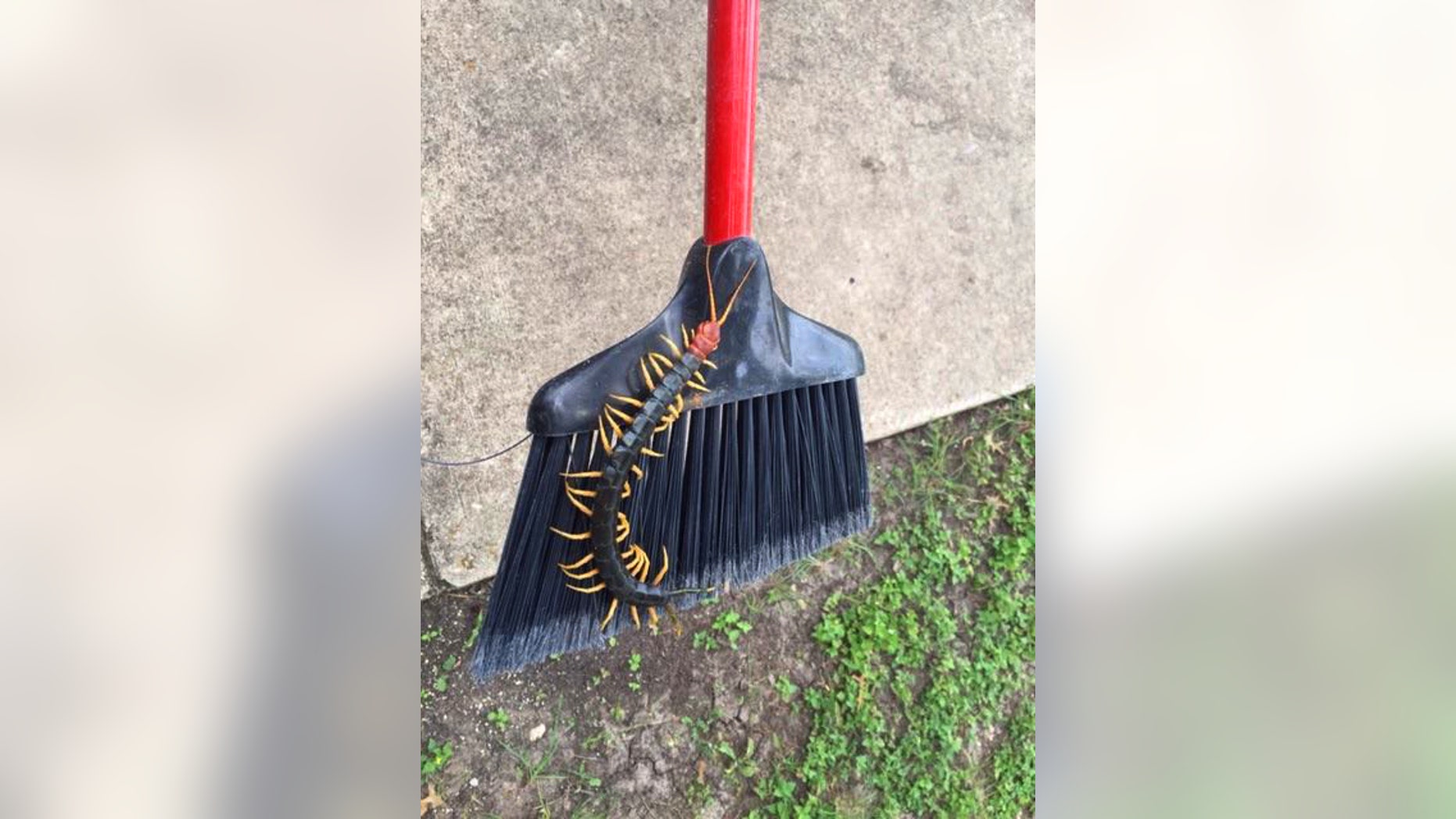 Chilopodophobes, look away. The Texas Parks and Wildlife Department came across a giant redheaded centipede on a broom in Garner State Park and posted a photo of the creepy-crawly to Facebook last week.
It might just show up in your worst nightmares: The "Texas Redhead" centipede has a long black body, red head, and yellow legs it uses to grab prey like lizards, snakes, and toads, while a pair of "modified legs" operate as a set of fangs that allows it to inject a toxin, reports KHOU.
"There are so MANY REASONS to love living in Texas. THIS IS NOT ONE OF THEM," a woman wrote on Facebook in response. "Tell me this is a toy broom," a user wrote on Twitter, to which the department responded, "Full size broom." "As far as invertebrates go, the giant redheaded centipede is one bad dude," according to a piece in Texas Parks and Wildlife Magazine, which labels the centipede "one of Texas' most terrifying critters." Still, humans don't truly need to fear them.
"Bites are usually rather mild, resulting in a sharp, painful sting that is sometimes accompanied by swelling, usually subsiding after a few hours," per the magazine, though in rare cases, muscle tissue damage, kidney failure, and heart attack can result.
But "downright terror is probably an overreaction." Live outside Texas? That doesn't mean you're safe. The species is found in seven other states, reports the Washington Post: Arkansas, Missouri, Louisiana, Kansas, Oklahoma, New Mexico, and Arizona.
(A "centipede from hell" was just discovered in Croatia.)
This article originally appeared on Newser: The Internet Encounters This Centipede, Freaks Out
More From Newser