SpaceX tests spacecraft parachutes that will land astronauts back on Earth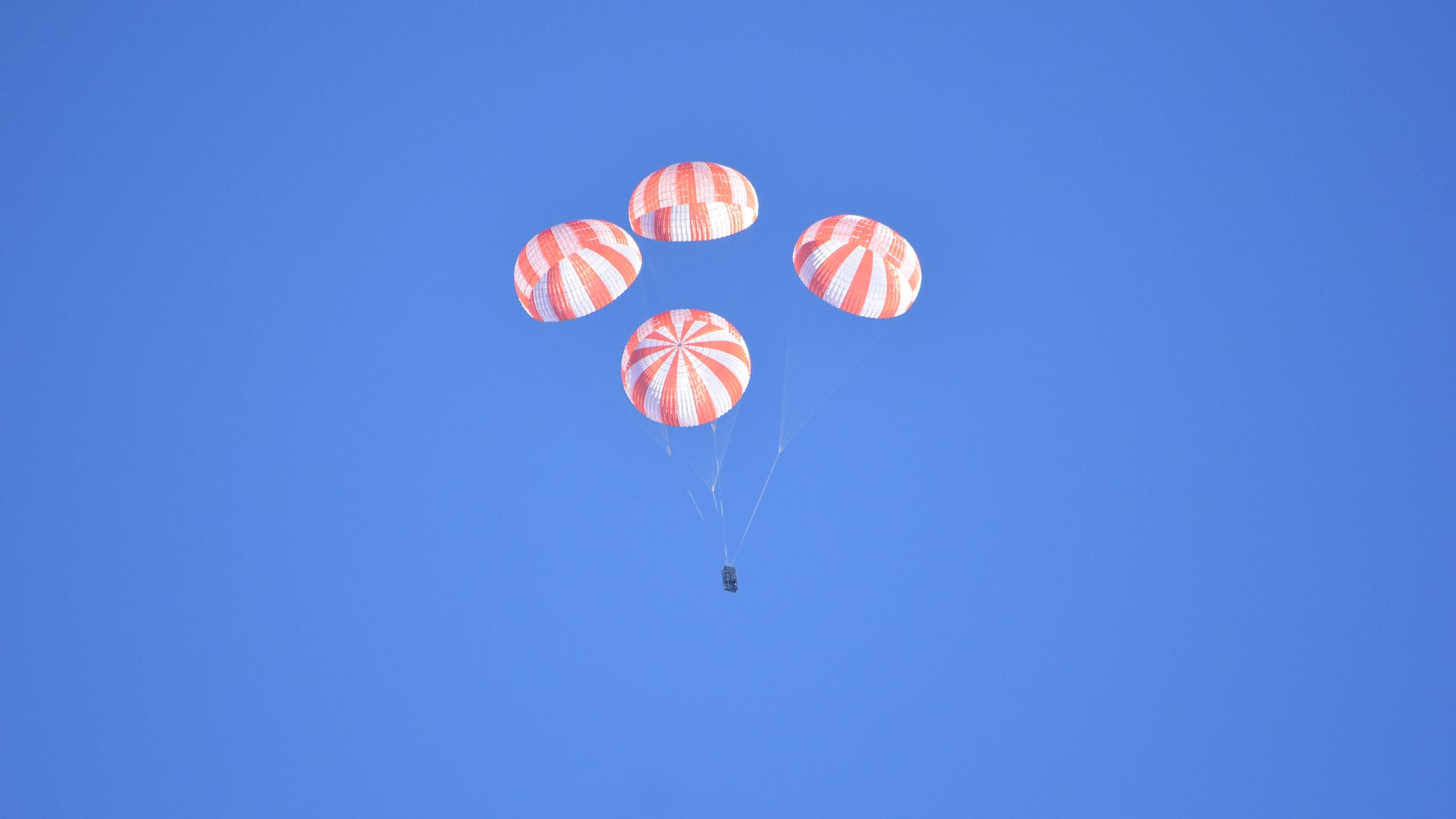 SpaceX has successfully tested the parachute system that will one day be used to land its Crew Dragon spacecraft carrying astronauts back from the International Space Station.
The test took, which involved the deployment of four parachutes, took place above the desert near Coolidge, Ariz., according to a statement released by NASA.
Related: SpaceX botches rocket landing on California barge
"The test used a mass simulator as the weight of the spacecraft connected to the parachute system," explained the space agency, in a statement on its website, Wednesday. "The mass simulator and parachutes were released thousands of feet above the ground from a C-130 cargo aircraft. This test evaluated the four main parachutes, but did not include the drogue chutes that a full landing system would utilize."
The test was part of SpaceX's final development and certification work with NASA's Commercial Crew Program, which aims to develop crew space transportation to and from the International Space Station and low-Earth orbit. "SpaceX is performing tests of flight-like hardware that allows engineers to assess the reliability," explained NASA, on its website. "Later tests will grow progressively more realistic to simulate as much of the actual conditions and processes the system will see during an operational mission."
Related: NASA picks Dream Chaser space plane for ISS supply missions
"Initially, the spacecraft will splash down safely in the ocean under parachutes, but ultimately the company wants to land the vehicle on land propulsively using eight SuperDraco engines," added NASA.
Other companies involved in the Commercial Crew Program include Boeing, Blue Origin and Sierra Nevada Corporation.
This has been a busy month for SpaceX, which recently completed a hover test of its Dragon 2 spacecraft that can carry crew and cargo.
SpaceX also attempted to land the first stage of a SpaceX rocket on an ocean barge after it delivered an ocean-monitoring satellite into orbit. The rocket, however made a hard landing and broke a support leg.
Earlier this month NASA awarded SpaceX, Orbital ATK and Sierra Nevada Corporation contracts to fly cargo missions to the International Space Station from 2019 through 2024.
Under the terms of the contracts, each of the three companies selected will fly at least six missions to the ISS.
The Associated Press contributed to this report.