SpaceX set to launch resupply mission to the International Space Station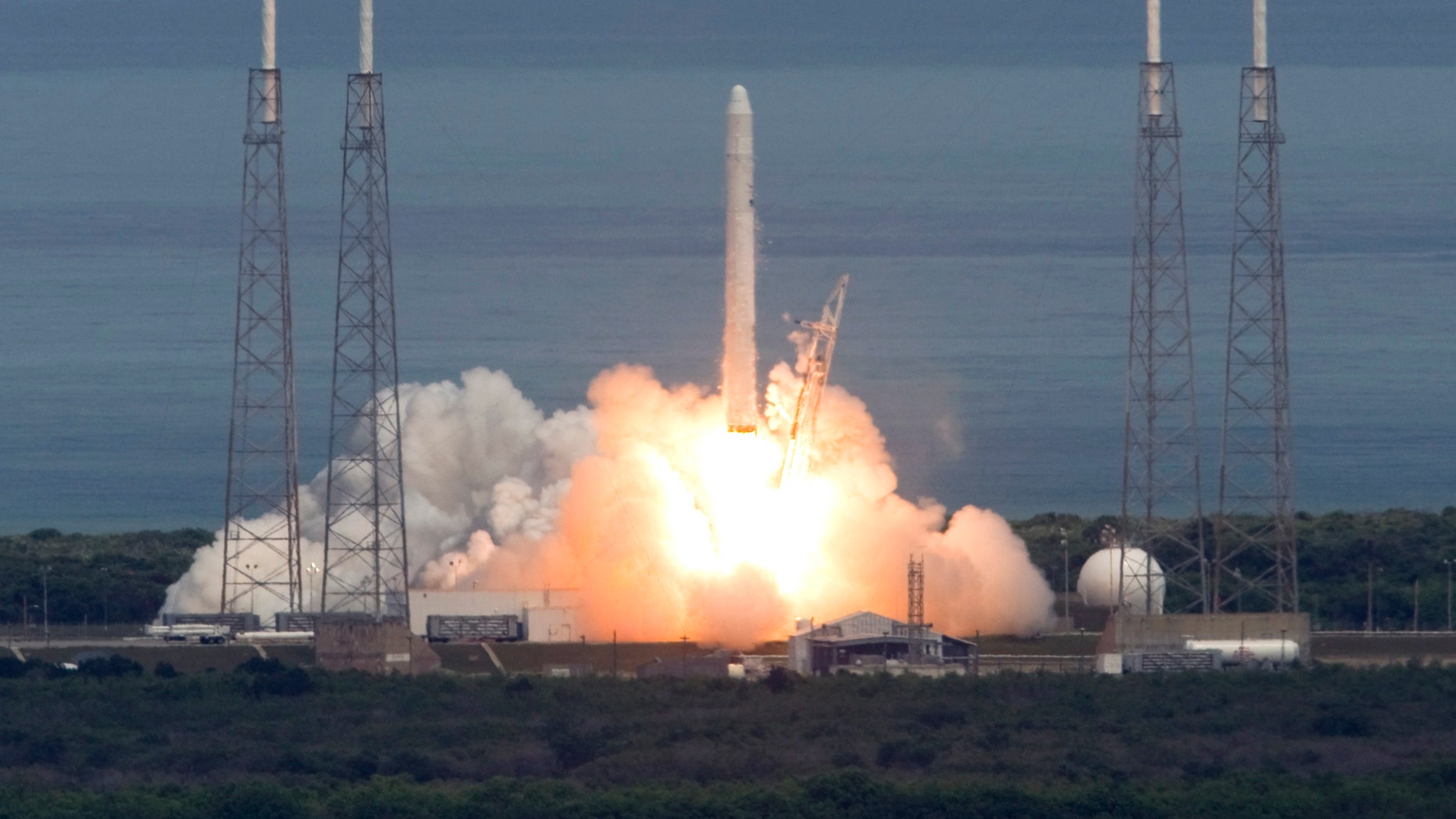 SpaceX is set to launch a resupply mission to the International Space Station Monday.
The launch is scheduled for 4:30 p.m. EDT at Cape Canaveral Air Force Station in Florida. SpaceX says that its unmanned Dragon spacecraft will separate from its Falcon 9 second-stage rocket about 10 minutes after liftoff and reach the International Space Station on Wednesday.
The mission, which is SpaceX's 14th cargo launch, will carry food and equipment to the orbiting space lab.
ELON MUSK YANKS SPACEX AND TESLA'S FACEBOOK PAGES
"Dragon will be filled with about 5,800 pounds of supplies, payloads and vehicle hardware, including critical materials to directly support science and research investigations that will occur onboard the orbiting laboratory," said SpaceX, in a statement.
Equipment on board includes a lightning tracker, a materials science facility and two student genetics experiments, according to Space.com.
The Dragon capsule was previously used on the CRS-8 mission to the International Space Station in April 2016. The mission's Falcon 9 first-stage rocket was previously used on the CRS-12 mission in August 2017.
SPACEX FALCON HEAVY LAUNCH WOWS SPACE EXPERTS, HERALDS NEW ERA OF EXPLORATION
On Friday, a SpaceX Falcon 9 rocket successfully launched 10 next-generation satellites for Iridium Communications from California.
While SpaceX is committed to a strategy of spectacularly returning its boosters to Earth in an attempt to reduce the costs of spaceflight, there are no plans to recover the Falcon 9 rocket technology after Monday's launch. Quartz reports that SpaceX is working through its existing Falcon 9 boosters ahead of a new version later this month.
The Associated Press contributed to this article.
Follow James Rogers on Twitter @jamesjrogers