Snake in car vent reportedly spooks Virginia woman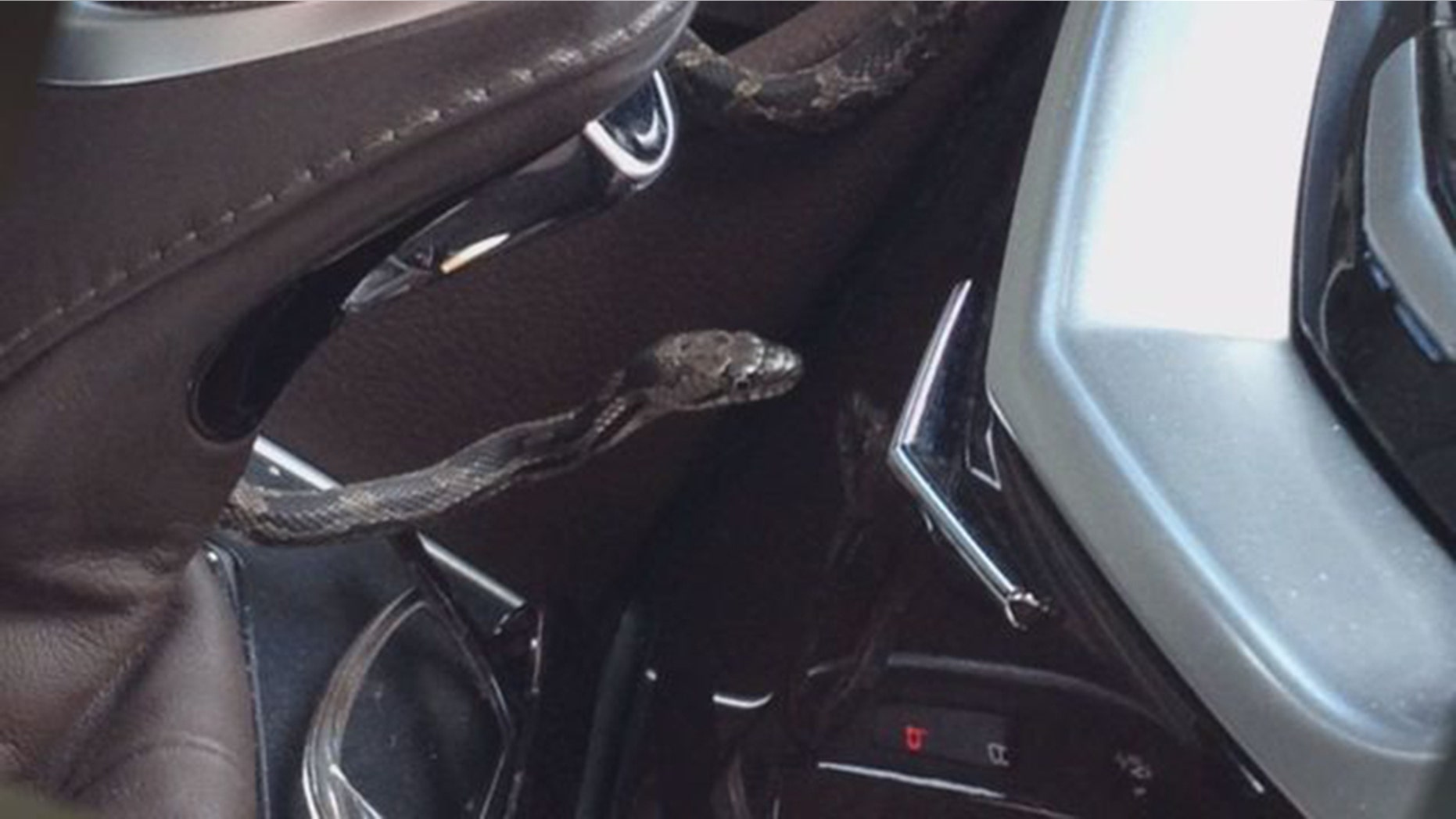 A woman in Virginia reportedly got spooked earlier this week after a garden snake appeared from inside her car's air vent.
The roughly two-foot reptile began to snake itself over a phone cord in the car after the driver, Lora Goff, spotted it on Monday by the vent, Fox 5 DC reported.
She said she maneuvered her car to the side of the road before dialing 911 and snagged a few pictures of her unexpected passenger, thinking to herself "nobody is going to believe this," she told the outlet.
MOM WARNS OF COPPERHEAD SNAKES AFTER TODDLER IS SERIOUSLY INJURED BY VENOMOUS SERPENT
A responding animal control officer attempted to use prongs to extract the snake, according to Fauquier Now. However that method was reportedly unsuccessful and they lost sight of the creature.
"We tried all sorts of things," Goff recalled to Fox 5 DC. "Running the air conditioning really cold, running it hot. Everybody was telling me different things to do."
The snake reportedly maintained its hiding place and Goff ultimately decided to just leave.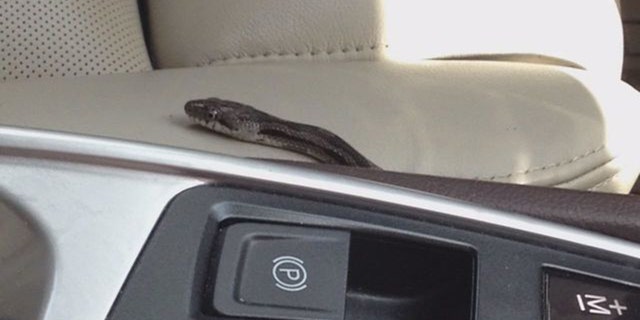 SEVERED RATTLESNAKE HEAD BITES TEXAS MAN, NEARLY KILLS HIM
During the "nerve-racking" drive, Goff told Fox 5 DC that she attempted to "scare" the snake by continuously "moving my feet on the floorboard."
She eventually was able to capture the reptile with the use of glue traps, she told the outlet.
"I just wanted to make sure the snake was out of my car and that was the only thing I could think of to do was put the glue strip down," she told Fox 5 DC. "I wanted to make sure I had proof it was gone."