Shocking eagle slaughter: Mass poisoning killed 137 birds of prey
A man has been charged in Australia following the deaths of at least 137 wedge-tailed eagles, according to news reports.
The man allegedly used poisoned baits to kill the birds of prey in the state of Victoria in south-eastern Australia, according to the BBC. Citing a spokeswoman for the Department of Environment, Land, Water and Planning (DELWP), the Weekly Times reports that the mass poisoning occurred between October 2016 and April 2018.
The wedge-tailed eagle, or Aquila audax, is Australia's largest bird of prey. The eagles, which have wingspans up to 7.5 feet, are a protected species in Australia.
MASSIVE PYTHON SLITHERS UP AUSTRALIAN MAN'S HOME IN SHOCKING VIDEO
Authorities have not discussed a possible motive.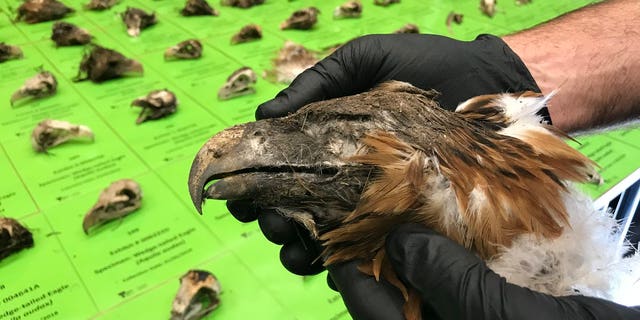 On June 6, police posted on Facebook that DELWP-authorized officers and other agencies were investigating the death of a number of wedge-tailed Eagles and four other protected species of bird on farmland in East Gippsland, Victoria.
On June 12, DELWP Victoria confirmed that the carcasses of 136 wedge-tailed eagles were found hidden throughout the property in bushland and scrub. "We believe numbers may be higher than what we seized," officials said.
SCARY NEW VENOMOUS SNAKE DISCOVERED IN AUSTRALIA
Australian authorities have taken steps to prevent other attacks on protected species such as the wedge-tailed eagle.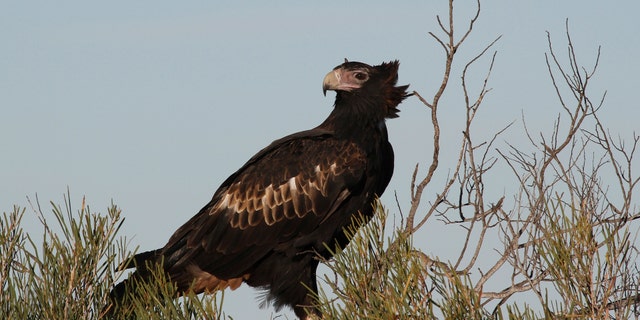 "We've doubled the number of front line forestry and wildlife compliance officers to crack down on any criminal acts and protect our threatened species," tweeted Lily D'Ambrosio, Australia's Minister for Energy, Environment & Climate Change this week.
Wedge-tailed eagles are protected under Australia's Wildlife Act of 1975 and deliberately killing the birds carries a maximum penalty of 7,928.50 Australian dollars ($5,677), and or up to six months' imprisonment, and an additional penalty of 792.85 Australian dollars ($567.7) for each bird destroyed.
Follow James Rogers on Twitter @jamesjrogers