Sharks in the water: This new interactive map will show you where they are
If Shark Week has you wondering whether you should stay out of the water, a shark map from Oceana may be just what you need.
The international ocean conservation and advocacy organization created the new interactive map with animated shark tracks and commercial fishing activity along the East Coast.
Oceana worked with the company Beneath the Waves, the University of Miami Rosentiel School of Marine and Atmospheric Science and others to build the map.
The new map shows the movements of 45 tagged sharks overlaid with commercial fishing activity.
PREVENTING SHARK ATTACKS: WHAT YOU NEED TO KNOW
"As people celebrate Shark Week, it's important to remember that sharks are under threat," Beth Lowell, senior campaign director at Oceana, said in a news release.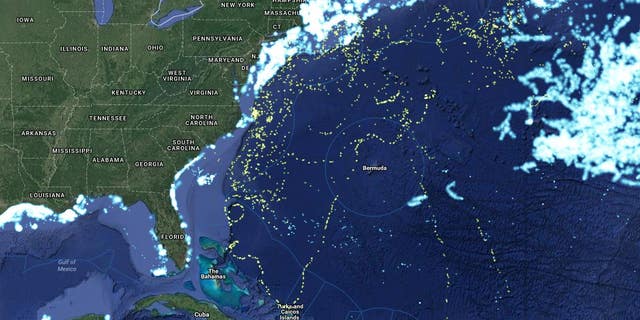 "Using interactive tools like Global Fishing Watch, paired with tagged wildlife data, we can learn more about how commercial fishing impacts these animals. Oceana hopes to expand this initiative by collaborating with other researchers who are interested in sharing their marine wildlife tagging data," Lowell continued, according to the News & Observer.
Two children were bitten by sharks off Long Island last week: one victim, a 12-year old girl, was in waist-deep water when it happened; the other, a 13-year-old boy, was boogie boarding at the time.
Those shark attacks were the first reported since 1931 in the New York City metropolitan area.
The Oceana map tracks a range of sharks, including blue sharks, tiger sharks and shortfin mako sharks.
"Many species of large sharks remain highly vulnerable throughout our oceans, and the integration provided here highlights the magnitude of threats they face," project leader Austin Gallagher, chief scientist and CEO of Beneath the Waves, said in the Oceana release.