Shark Experts Head to Egypt to Investigate Attacks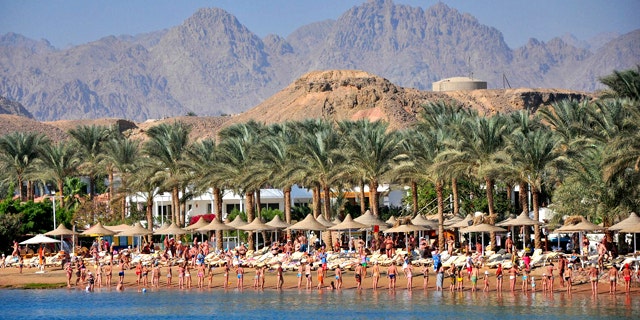 NEWYou can now listen to Fox News articles!
CAIRO – Egypt's Chamber of Diving and Watersports says three shark experts from the U.S. are heading to Egypt to help try to explain what's behind an unusual series of shark attacks that have killed one tourist and injured three others over the past week.
Shark attacks at Egypt's Red Sea resorts are rare. The attacks at Sharm el-Sheikh, on the southern tip of the Sinai Peninsula, are believed to involve one oceanic whitetip shark. Whitetips normally do not approach beaches.
Some have theorized that illegal fishing could be driving sharks closer to shore in search of food.
The Chamber of Diving said Monday the visiting experts include George Burgess, director of the Florida Program, and Marie Levine, the head of the Shark Research Institute in Princeton.