Severe Weather Delays Space Shuttle Launch Rehearsal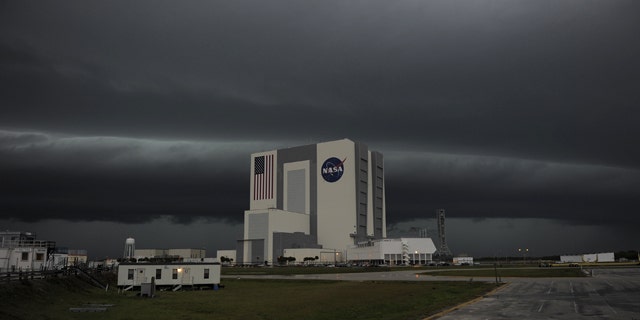 NEWYou can now listen to Fox News articles!
Think its hard to drive your car in a storm? Consider rocketing into space during one.
Thunder and lightning that darkened the skies over NASA's Kennedy Space Center, Fla., on Thursday has led to delays in the space shuttle Endeavour's STS-134 mission launch dress rehearsal -- known as the Terminal Countdown Demonstration Test (TCDT) -- the space agency announced Friday morning.
The simulated launch time, T-0, is now set for 4 p.m. The TCDT dress rehearsal provides astronauts and ground crews with an opportunity to participate in various simulated countdown activities, including a launch day rehearsal for crews inside the shuttle.
Thursday's severe weather also prevented teams from conducting a thorough survey of Endeavour and the pad following Wednesday's strong storm that passed through the region. No one was injured and initial assessments indicate there was only some minor foam insulation damage to Endeavour's external fuel tank, NASA said.
The U.S. Air Force 45th Weather Squadron reported wind gusts of 90 mph on Wednesday, as well as small hail near the pad and even a lightning strike about a half mile from the pad's center. There was no indication of damage, NASA said.
The space agency is targeting April 19 as Endeavour's launch date to begin the 14-day flight to the International Space Station.
The six-man crew of Endeavour's final mission -- named STS-134 and headed up by commander Mark Kelly -- will bring the Alpha Magnetic Spectrometer to the ISS. AMS is a state-of-the-art particle physics experiment that weighs more than 15,000 pounds and cost two billion dollars.
The AMS will collect information from cosmic particles emanating from stars and galaxies millions of light years beyond the Milky Way using a large magnet.
The fleet will be retired after shuttle Atlantis makes one last trip to the International Space Station this summer.