Scientists spending millions to save this butterfly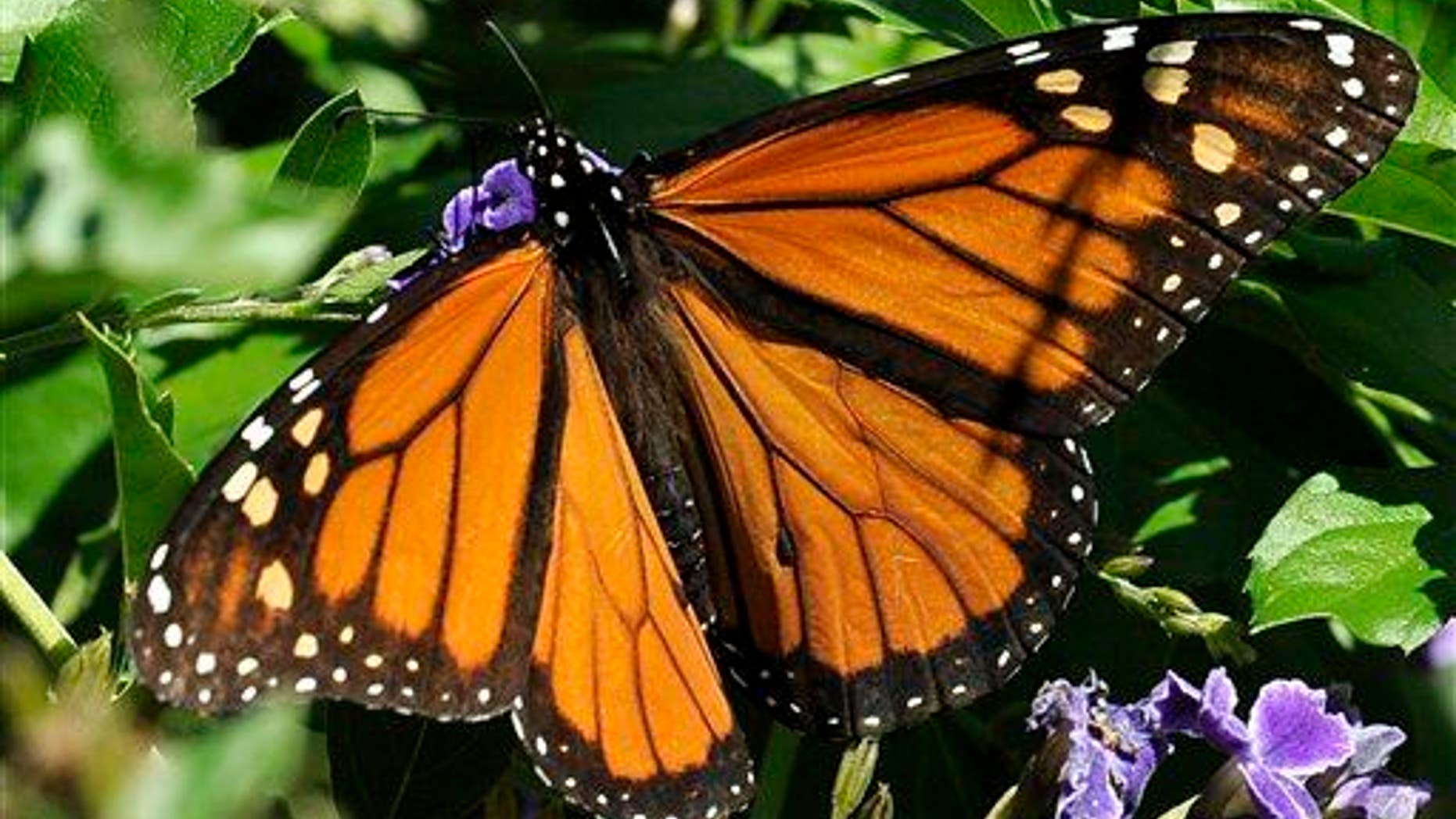 Just two decades ago, there were about a billion monarch butterflies; today, there are only some 30 million of the creatures that Sen. Amy Klobuchar of Minnesota calls "the most iconic butterfly in North America." The trouble starts when the butterflies are caterpillars whose only food is milkweed, which has been decimated as people try to wipe out weeds, National Geographic reports.
The good news for the creatures is that the US government is on their side: yesterday, the Fish and Wildlife Service announced plans to set aside $3.2 million to save them.
Officials will work to bring back milkweed in breeding hotspots like Texas, Oklahoma, and the Midwest, including 200,000 acres stretching from Texas to Minnesota along Interstate 35; half of monarchs migrate through the area during an incredible trip from Mexico to Canada, the Washington Post reports.
Another part of the effort requires kids' help: some 750 "schoolyard habitats and pollinator gardens" will be created, a press release reports. Meanwhile, FWS is considering a petition calling for the classification of the butterflies as endangered.
"We can save the monarch butterfly in North America, but only if we act quickly and together," says Fish and Wildlife Service director Dan Ashe. (Scientists were recently amazed by the creatures' origins.)
This article originally appeared on Newser: Government Spending Millions to Save This Butterfly
More From Newser