Scientists attempt to regain contact with Japan's malfunctioning Hitomi satellite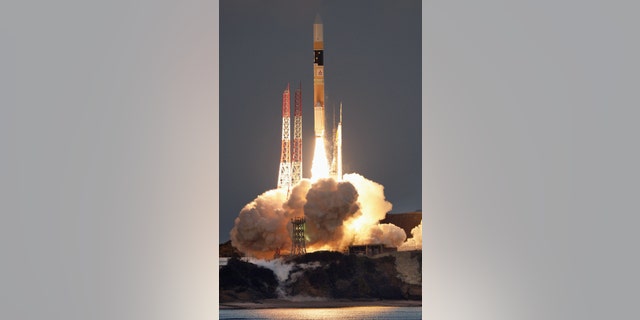 The Japan Aerospace Exploration Agency (JAXA) is attempting to regain contact with its malfunctioning Hitomi astronomy satellite.
JAXA lost contact with Hitomi, also known as Astro-H, at 3:40 a.m. ET March 26, Space.com reports. The satellite was launched aboard an H-2A rocket on Feb. 17.
Related: Planet discovery fuels interest in mythical world of deep space
In a statement released Tuesday, the Agency said that it has been trying to communicate with the x-ray astronomy satellite using ground stations in Japan and other countries. JAXA received signals from the satellite at around 9 a.m. ET Monday at the Uchinoura Ground Station in Japan and at about 11:30 a.m. ET Monday at the Santiago Tracking Station in Chile. "JAXA has not been able to figure out the state of its health, as the time frames for receiving the signals were very short."
On March 27 the U.S. Joint Space Operations Center (JSpOC) said that Hitomi separated into five pieces on March 26. However, Space.com notes that, despite the debris noticed by JSpOC, the satellite appears to be mostly intact, citing the fact that signals were received after Hitomi's reported "breakup."
Related: Permanent Mars colony is 'long way down the road,' NASA says
"In order to investigate the situation, JAXA is observing the objects, using a radar located at the Kamisaibara Space Guard Center (KSGC) and telescopes at the Bisei Space Guard Center (BSGC) owned by the Japan Space Forum," the Japanese space agency said, in its statement. "Up to now, the telescopes at BSGC detected two objects around the satellite's original orbit, while the radar at KSGC identified one of them."
"JAXA continues to investigate the relationship between the information announced by JSpOC and the communication anomaly," it added. "JAXA will continue to do its best to recover communications with Hitomi and investigate the cause of the anomaly."