Rocket bursts into flames after liftoff in Japan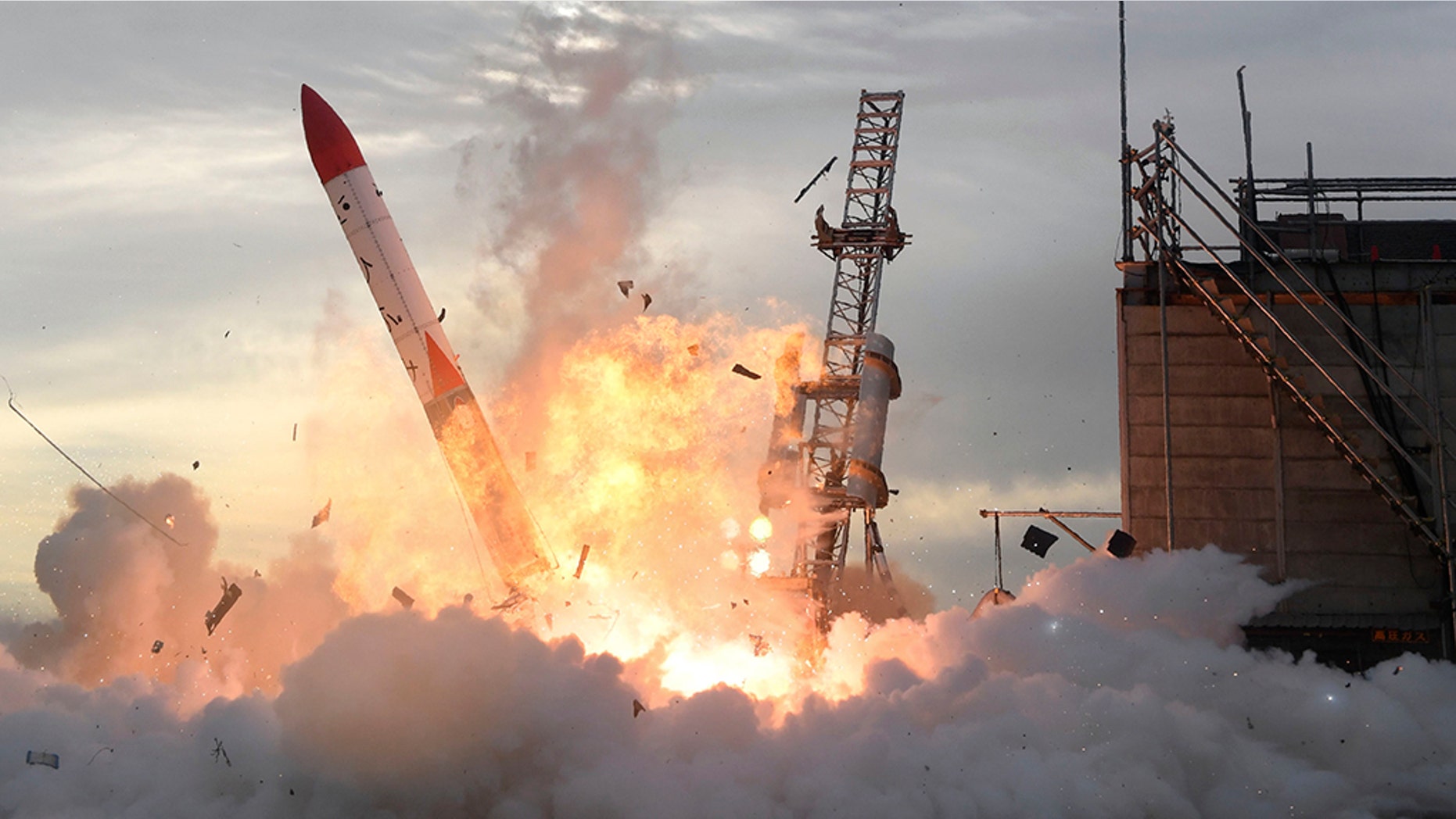 An unmanned rocket crashed in a huge fireball just seconds after liftoff off in Japan.
TV footage captured Saturday's crash on Japan's northernmost island.
Japanese startup Interstellar Technologies is investigating why its 33-foot rocket failed.
"We could not accomplish what we were expected to do. I feel sorry for that," said Takahiro Inagawa, the president of the company, according to the newspaper Mainichi.
SPACEX SUCCESSFULLY LAUNCHES SATELLITE WITH NEW UPGRADED 'BLOCK 5' FALCON 9 ROCKET
Saturday's failure was the second after the rocket's first launch last July.
The project was started in 2005 by maverick entrepreneur Takafumi Horie, founder of internet service provider Livedoor, who was joined by science journalists and other space fans in an effort to develop a small, lightweight and low-cost rocket to send information satellites into space.
The Associated Press contributed to this report.