Researchers uncover 'mask unlike any other'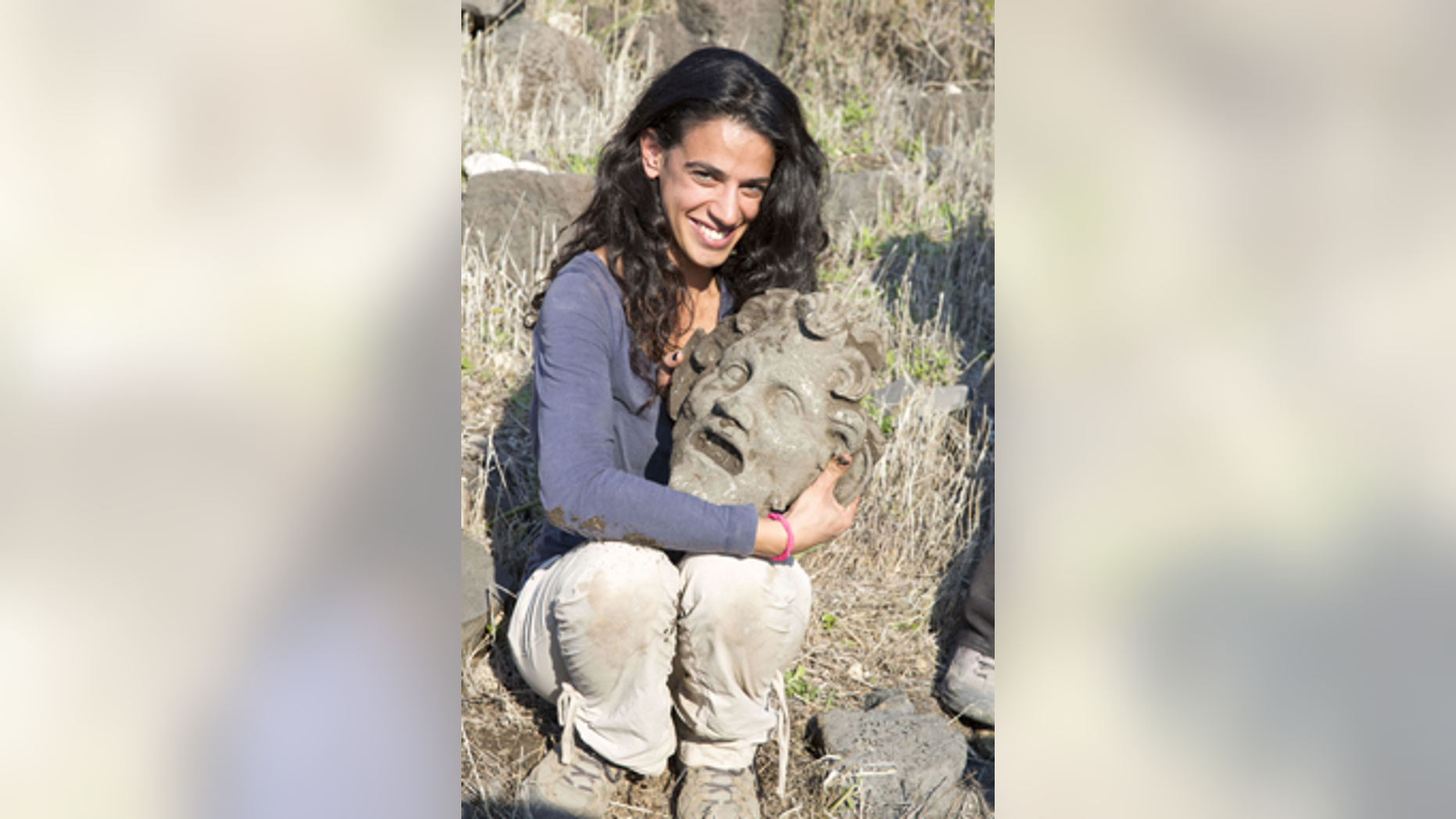 An ancient god has resurfaced in Israel thanks to what archaeologists say is a one-of-a-kind discovery. University of Haifa researchers were digging at what's believed to be an ancient basalt armory outside Sussita—which the Jerusalem Post reports was once the Roman city of Antiochia Hippos—when a ball from a ballista, an ancient missile weapon, appeared two weeks ago.
As it was made of limestone rather than basalt, archaeologists suspected it was an enemy missile and turned to a metal detector to search for a coin that might date the projectile.
It found something far bigger: a 2,000-year-old bronze mask larger than a human head. Archaeologists say it depicts the ancient god of shepherds, Pan, who is half man, half goat.
As per a press release, the mask is "the only [one] of its kind" as "most of the known bronze masks from the Hellenistic and Roman periods are miniature" and few depict "Greek or Roman mythological images" or gods.
Most bronze sculptures and masks from the period were eventually melted down, Haaretz adds, so few remain today. Archaeologists first identified Pan, also known as Faunus or Satyr, by the horns poking out from his hair.
A closer inspection revealed "further goat-like characteristics," including a beard and pointy ears, researcher Michael Eisenberg says. Experts now believe the armory or defensive building—featuring "thick walls and very solid masonry work, which suggested a large structure from the Roman period"—was later turned into "a Pan altar on the main road to the city, beyond its limits," Eisenberg says.
"Because they included drinking, sacrificing, and ecstatic worship that sometimes included nudity and sex, rituals for rustic gods were often held outside of the city." He suggests "what we have here is a magnificent fountain-head or burial offerings of a nearby mausoleum." (Another cool find: the world's oldest pretzel.)
This article originally appeared on Newser: Archaeologists Uncover 'Mask Unlike Any Other'
More From Newser