Rare Revolutionary War sword to go on display for the first time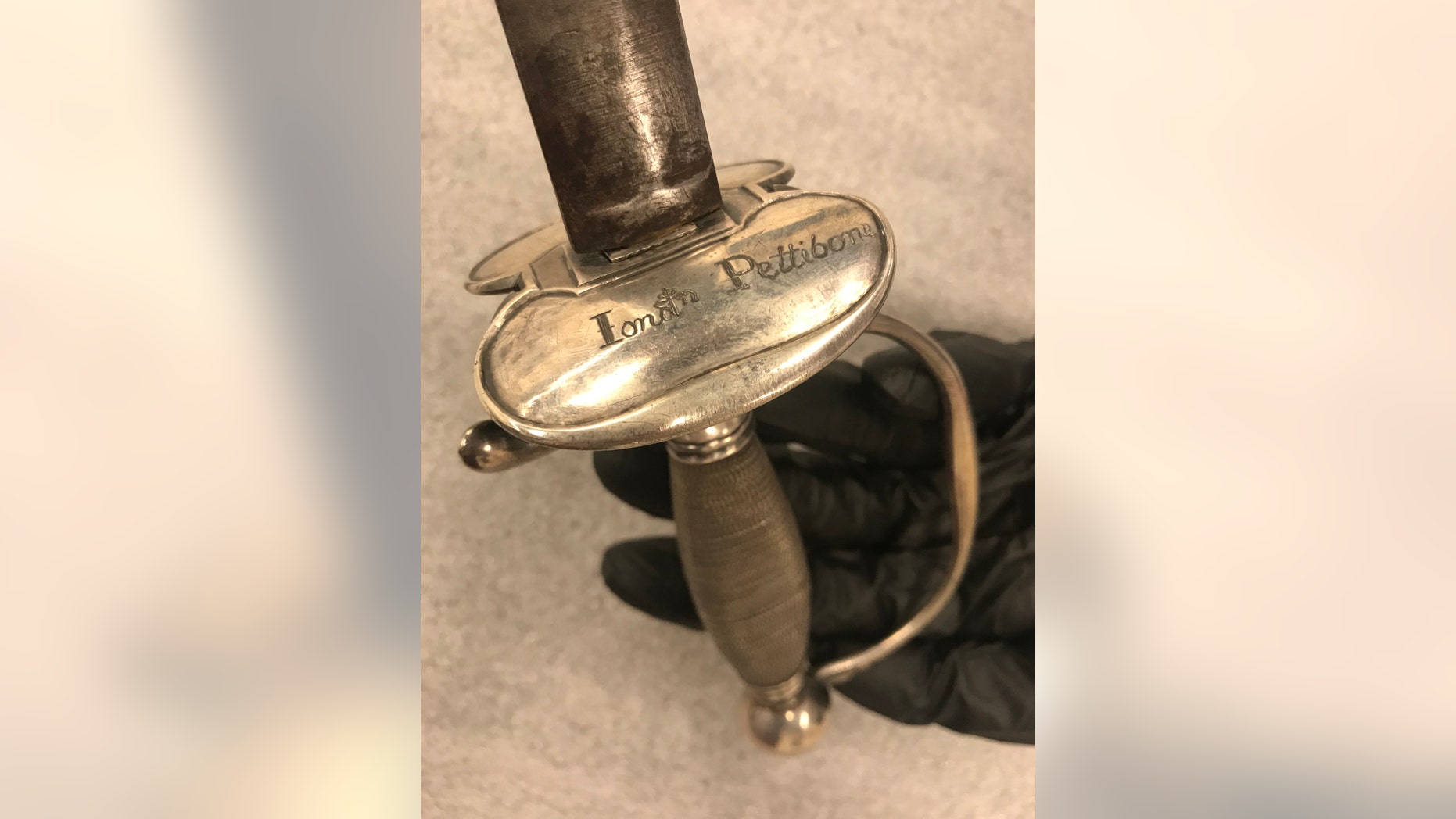 An extremely rare silver-hilted sword used by an American officer during the Revolutionary War is set to go on display for the first time.
The small sword was owned by Col. Jonathan Pettibone of the 18th (Connecticut) Regiment, who fought in the battles for New York in 1776. Pettibone, of Simsbury, Connecticut, died in Rye, New York, in September of that year, shortly after the Battle of Long Island.
The weapon, which is inscribed with Pettibone's name, will go on display at the Museum of the American Revolution in Philadelphia beginning in 2018.
500-YEAR-OLD NATIVE AMERICAN CANOE TO BE UNVEILED TO THE PUBLIC AT MISSISSIPPI MUSEUM
Experts note that it is unusual for Revolutionary War swords to have the name of the original owner inscribed on the weapon. The sword also bears the mark of its maker, silversmith Joseph Copp of New London, Connecticut.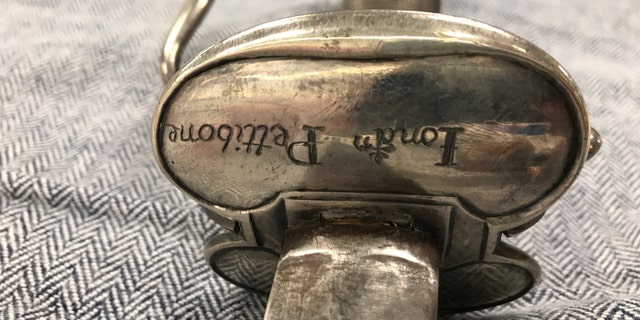 "With the rare maker's hallmark, and considering who owned it and the history it probably saw, this sword is truly one of the most fascinating Revolutionary War weapons I have ever seen," said Dr. Philip Mead, chief historian and director of curatorial affairs at the Museum, in a statement.
The Museum received the sword Wednesday from donor B. Owen Williams of Maryland, a descendent of Pettibone.
FROM ROYAL STATUE TO REVOLUTIONARY WAR BATTLE: THE AMAZING JOURNEY OF 'MELTED MAJESTY' MUSKET BALL
"As a family, we are delighted that the Museum will provide a home for this article, where it should be, in an exhibit to be seen by the many visitors who come to the Museum from all over," said Williams, in the statement. "I'm thrilled that it has survived in remarkably good condition despite my youthful exuberance and blissful ignorance to play with it surreptitiously as a boy."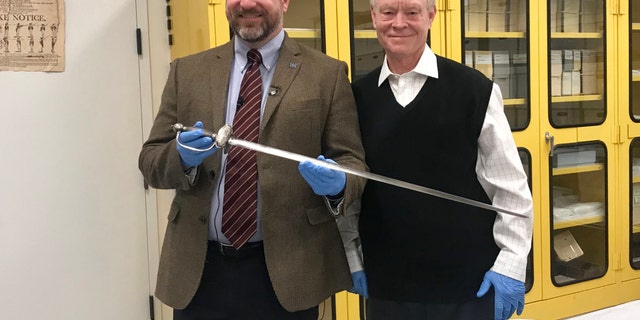 After Pettibone's death the sword was passed on to his son Jonathan Pettibone Jr., who also served in the Revolutionary War.
The elder Pettibone's tricorn hat is already on display at the Smithsonian's National Museum of American History.
The discovery of Revolutionary War era artifacts offers a fascinating glimpse into the events that shaped America. A storied Revolutionary War musket ball that was melted from a famously toppled statue of King George III, for example, went on display earlier this year at the Museum of the American Revolution.
SOLDIER'S FAITH: RARE BIBLE CARRIED AT THE BATTLE OF BUNKER HILL HAS MOVING INSCRIPTIONS
In August, a Revolutionary War-era knife was unearthed during an archaeological dig at Colonial Michilimackinac in Mackinaw City, Michigan, the latest in a series of amazing finds at the site.
Last month, archaeologists in Boston unearthed a centuries-old outhouse that may be linked to the family of Patriot Paul Revere.
Follow James Rogers on Twitter @jamesjrogers