Prehistoric 'Swiss Army knife' found in cave, stunning experts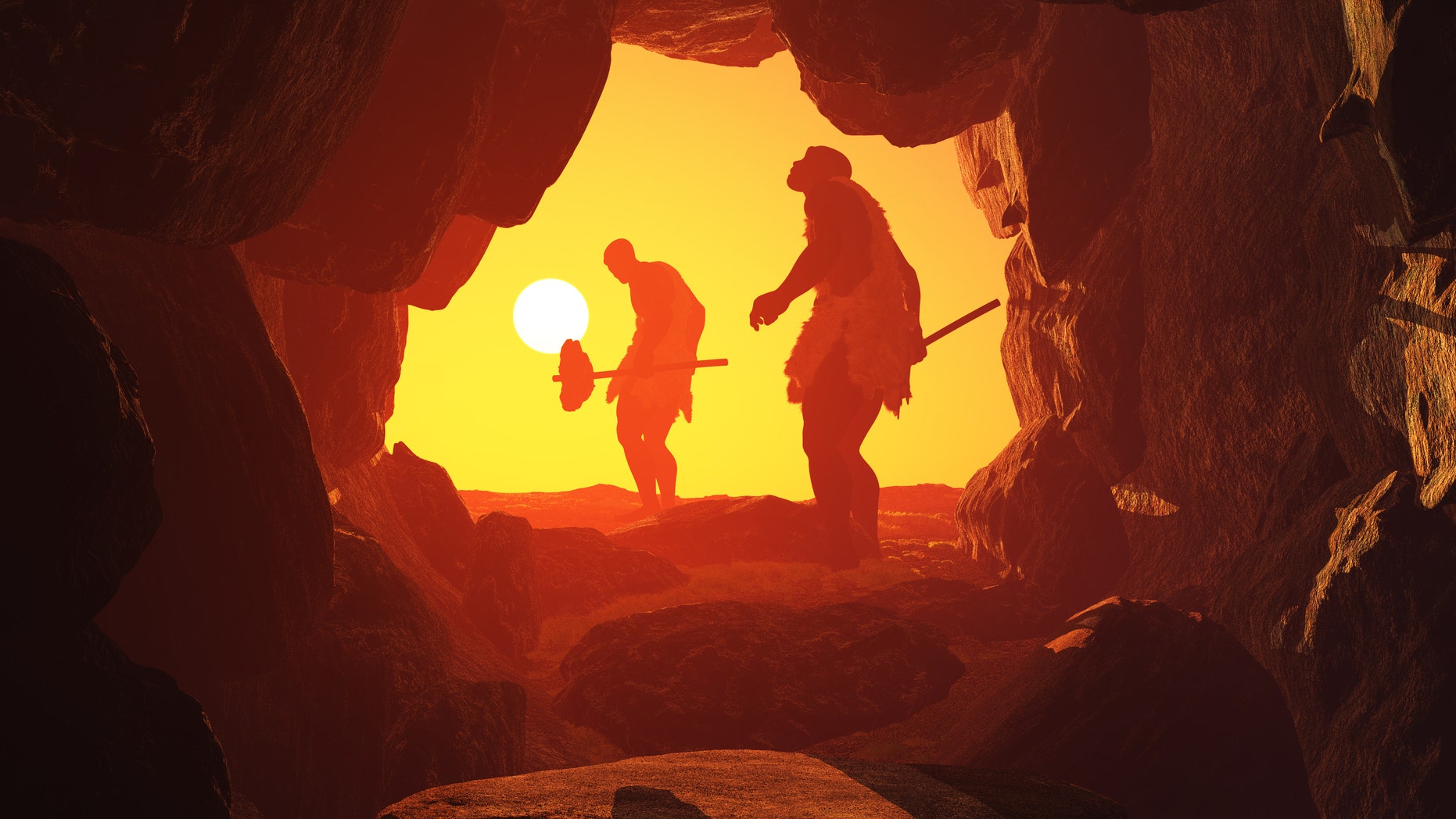 An international team of experts has identified sophisticated stone implements in a cave in Southern China, which they describe as the "Swiss Army knife of prehistoric tools."
The carved stone tools were unearthed from the Guanyindong Cave, in China's Guizhou Province, during the 1960s and 1970s. Researchers, including experts from the University of Washington, have now concluded that the tools were used 80,000 to 170,000 years ago.
Known as Levallois cores, the artifacts are described as the "multi-tool" of the prehistoric world. Used in Africa and Western Europe as far back as 300,000 years ago, the tools were not thought to have appeared in East Asia until 30,000 to 40,000 years ago, according to the research.
ANCIENT 'GRAND LADY' SKELETON UNCOVERED IN CHINESE TOMB
A paper detailing the research is published in the journal Nature.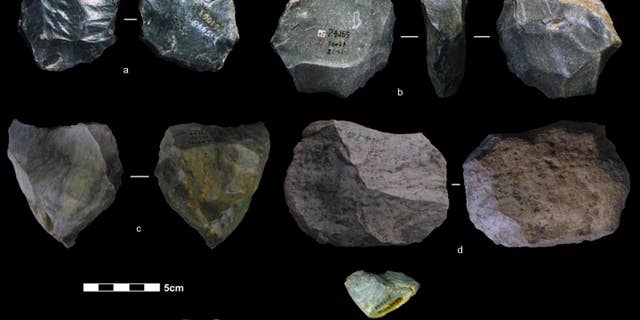 "It used to be thought that Levallois cores came to China relatively recently with modern humans," said Ben Marwick, UW associate professor of anthropology and one of the paper's authors, in a statement. "Our work reveals the complexity and adaptability of people there that is equivalent to elsewhere in the world. It shows the diversity of the human experience."
Named for the suburb of Paris where the stone fragments were first found in the 1800s, the cores could be used to spear, slice, scrape or dig, according to archaeologists.
MYSTERIOUS REMAINS OF EXTINCT APE DISCOVERED IN ANCIENT CHINESE TOMB
More than 2,200 artifacts from the Guanyindong Cave were studied for the project, with researchers identifying 45 Levallois-style stone cores and fragments.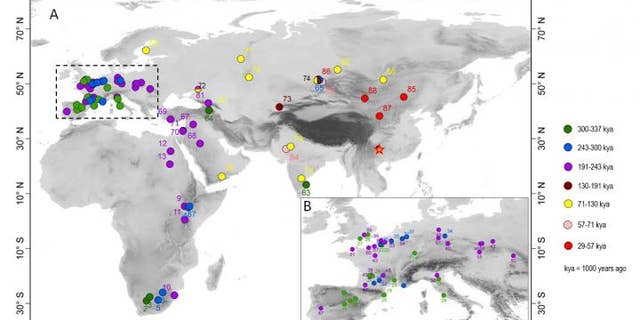 "Our work shows that ancient people there were just as capable of innovation as anywhere else. Technological innovations in East Asia can be homegrown, and don't always walk in from the West," said Marwick.
Researchers also pointed to other innovations in the prehistoric and ancient worlds. Pyramid construction, for example, took place in at least three separate societies; the Egyptians, the Maya and the Aztecs. Writing also developed in multiple locations across the world.
ANCIENT GREEKS MAY HAVE HELPED DESIGN CHINA'S TERRACOTTA ARMY, EXPERTS SAY
Other recent archaeological finds in China include the discovery of a 900-year-old preserved skeleton dubbed the "Grand Lady." In another project, scientists studying bones unearthed from a 2,300-year-old tomb in China's Shaanxi Province uncovered the remains of a new but totally extinct species of ape.
In 2016, archaeologists found evidence that ancient Greeks may have helped design the famous Terracotta Army, which could shed new light on China's early contact with the West.
Follow James Rogers on Twitter @jamesjrogers