Oldest Brazilian fossil recovered after massive fire at museum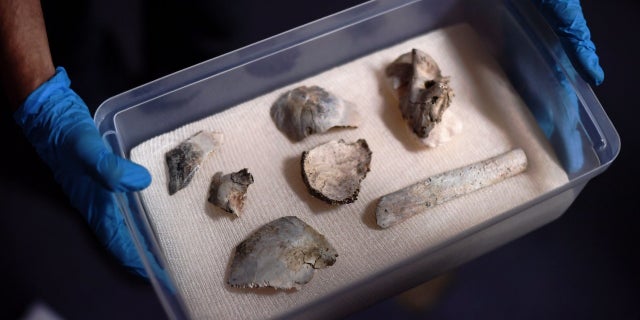 A skull called Luzia, one of the oldest fossils ever found in the Americas, was discovered amid debris following a massive fire at Brazil's National Museum on Sept. 2.
Museum director Alexander Kellner told The Associated Press that Luzia, the fossil, was broken and 80 percent of its pieces had been found.
The fossil was found during an evacuation in 1975 outside of the Brazilian city of Belo Horizonte. Luzia is considered one of the museum's most prized possessions.
BRAZIL'S BIGGEST METEORITE, OTHER ARTIFACTS SURVIVE MASSIVE FIRE
The fossil was given the name Luzia in homage to "Lucy," the famous 3.2-million-year-old remains found in Africa. Tests suggested the skull belonged to a woman believed to be in her 20s, the BBC reported.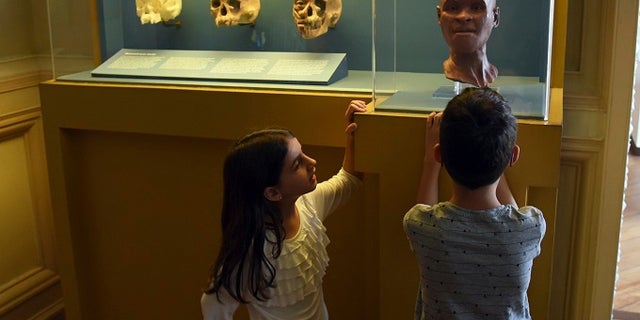 The BBC reported the skull was placed in a metal box which helped it from being damaged by the fire. Other notable artifacts -- such as the Bendegó meteorite -- were able to survive the fire. The cause of the fire was under investigation.
TITANIC MENU SURFACES, OFFERS GLIMPSE INTO DOOMED LINER'S FINAL DAYS
The National Museum held Latin America's largest collection of historical artifacts, with about 20 million pieces.
The Associated Press contributed to this report.