New Satellite Will Monitor Space Junk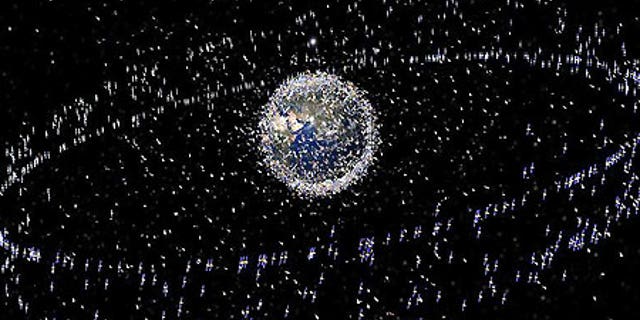 NEWYou can now listen to Fox News articles!
SCHRIEVER AIR FORCE BASE, Colo. – A satellite that will monitor the clutter in Earth orbit is scheduled to launch Saturday, nearly three months later than originally planned.
The Space-Based Space Surveillance (SBSS) satellite was scheduled to launch on July 8, but it was grounded by concerns about software in the Minotaur IV rocket and a problem in the rocket's electronics.
Officials said there were no problems in the satellite itself.
It's designed to give the Air Force its first full-time, space-based surveillance of satellites and debris in Earth's orbit. It monitors them for possible collisions.
"Every day, threats to our nation's valuable satellites and space platforms are growing," said Col. J.R. Jordan, vice commander of the U.S. Air Force Space and Missile Systems Center's Space Superiority Systems Wing. "SBSS will revolutionize our ability to find and monitor objects that could harm the space assets we depend on for security, communications, weather forecasting and many other essential services."
Launch will be at Vandenberg Air Force Base, Calif. A command center at Schriever Air Force Base, Colo., will oversee day-to-day operations once in orbit.
"The SBSS team is ready to go on Sept. 25," said Todd Citron, director of Boeing Advanced Space and Intelligence Systems, which helped manufacture the satellite. "We've thoroughly rehearsed all plans and procedures, the Satellite Operations Center has been configured for flight operations, and the SBSS satellite and Minotaur launch vehicle are completing final preparations. We're looking forward to putting this spacecraft into orbit so that it can perform its vital mission."
Boeing is responsible for overall program management; systems engineering and integration; design and development of the Satellite Operations Center; and system operations and maintenance. Ball Aerospace developed, designed, manufactured, integrated and tested the satellite, using the Boeing-built onboard mission data processor.