NASA Proposes Flight Test of Orion Spacecraft for Early 2014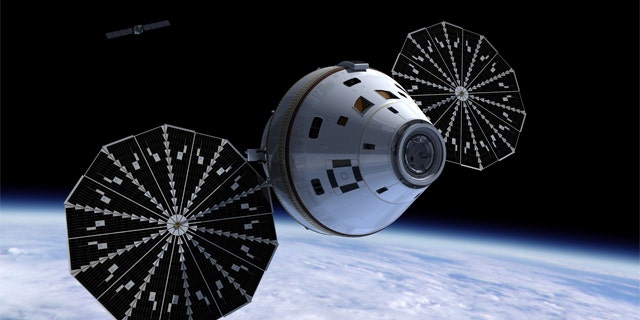 NEWYou can now listen to Fox News articles!
NASA is hoping the first unmanned flight test of the Orion spacecraft can take place in early 2014, as the space agency looks to take astronauts farther into space than ever before.
The spacecraft is part of the now defunct Constellation program cancelled under President Barack Obama's 2011 budget proposal. Instead Obama urged NASA to work toward sending humans to an asteroid and then on to Mars -- and NASA says it wants to go ahead with that as quickly as possible.
"President Obama and Congress have laid out an ambitious space exploration plan, and NASA is moving out quickly to implement it," NASA spokesman David Weaver said. "This flight test will provide invaluable data to support the deep space exploration missions this nation is embarking upon."
The spacecraft will undergo rigorous testing when the Exploration Flight Test, or EFT-1, launches at Cape Canaveral, Fla., as researchers look to collect vital flight performance data and validate Orion's ability to endure the harsh environments of deep space.
"The entry part of the test will produce data needed to develop a spacecraft capable of surviving speeds greater than 20,000 mph and safely return astronauts from beyond Earth orbit," associate administrator for human exploration and operations William Gerstenmaier said. "This test is very important to the detailed design process in terms of the data we expect to receive."
Meanwhile, NASA is no longer the only player in the U.S.'s race back into space.
Private enterprises such as SpaceX and Boeing have been moving ahead with plans of their own. SpaceX intends to test its private spaceship -- which will initially be used for cargo but may eventually carry astronauts as well -- as early as the end of the month.
And NASA recently licensed a Florida facility to Boeing, which intends to build capsules of its own to ferry astronauts into space within four or five years.
The Orion crew exploration vehicle is on schedule to provide initial operational flights by 2016 as required by the NASA Authorization Act of 2010, the space agency said. NASA says Orion will take four astronauts on 21-day trips. The destination hasn't been determined.
The Orion spacecraft will be powered by the Space Launch System (SLS) that the space agency believes can replace the space shuttle and power the future of American space flight.