'Most famous' great white shark returns to Florida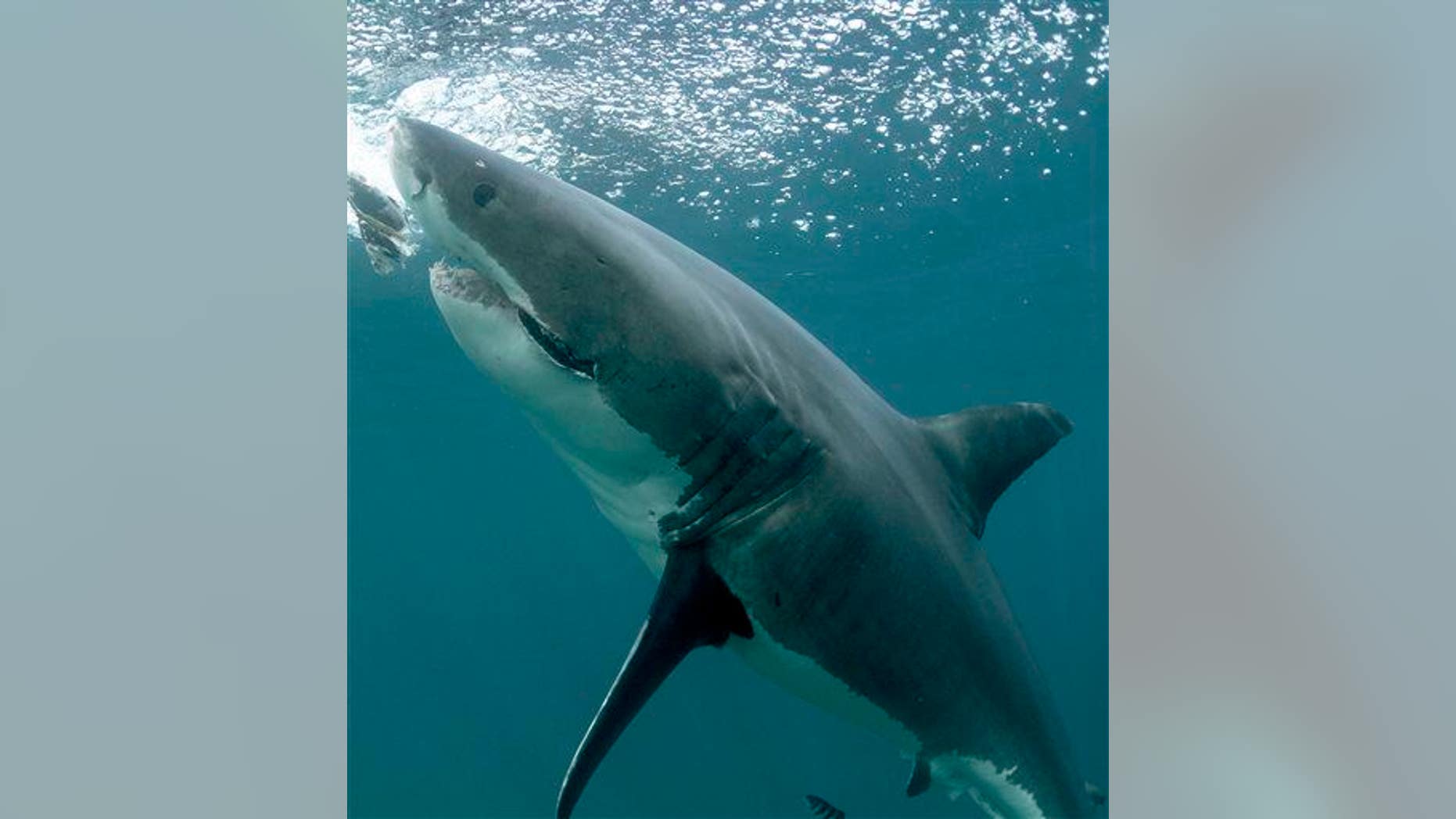 A 2,300-pound shark with her own Twitter account (bio: "Misunderstood girl just tryin' to get some fish") has reappeared a few miles off the coast of Florida, marking a winter homecoming.
UPI calls Katharine "maybe the most famous shark on the Internet": She was tagged as a juvenile in the summer of 2013 by OCEARCH, and her movements have been tracked since.
In the fall, Katharine was hanging out near Cape Cod, but amid colder weather, she decided it was time to ship out, the Times-Picayune reports.
She headed along the coasts of the Carolinas and appeared near the border of Georgia and Florida on Friday. The long journey is no big deal to Katharine, who has traveled some 10,000 miles since being tagged.
One of the biologists who helped tag her tells Action News Jax, "We used to think white shark was primarily an ocean species. Now our view is it's primarily a coastal species that moves off shore periodically." As for that coast: Katharine was pinpointed a few hundred yards off Ponte Vedra Beach, near Jacksonville, on Saturday afternoon.
Fun factoid: She was named after Cape Cod native and "America the Beautiful" songwriter Katharine Lee Bates. (A teenager recently speared a great white that killed his friend.)
This article originally appeared on Newser: 'Most Famous' Great White Shark Back in Florida
More From Newser