Michigan woman killed by hippo on African safari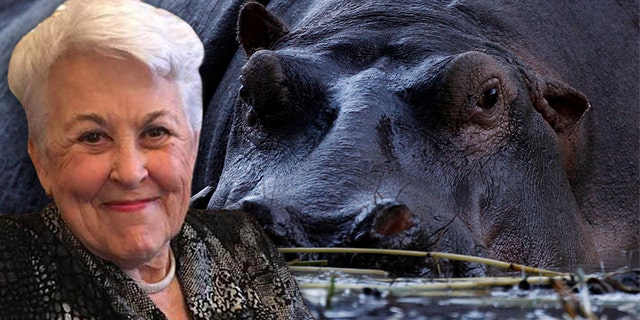 A Rochester Hills woman was tragically attacked by a hippopotamus on an African safari and ultimately passed away from her injuries.
Carol Kirken went to Tanzania on vacation with her family and was posting details of her trip to Facebook as late as August 5, including witnessing a migration. The same day Kirken posted about the migration, she was attacked and died in her son's arms.
'BIGFOOT' REPORTEDLY SPOTTED IN NORTH CAROLINA
"Just shock," said Rochester Hills Mayor Bryan Barnett, according to comments obtained by Fox 2 Detroit. "There are few people in the community that you think of that are absolute treasures and Carol is one of those in our community."
Hippos kill more people than any other mammal. According to data compiled by Mother Nature Network, approximately 3,000 people each year succumb to hippo-related deaths.
Family members are trying to get Kirken's body transported back to the US.
Hippo attacks have been generating considerable buzz in recent weeks.
CHUPACABRA SIGHTED IN THE CAROLINAS? STRANGE ANIMAL SPARKS DEBATE
In the African country of Niger, at least 27 hippos were destroyed last month after villagers blamed them for destroying crops and livestock.