Israel clinches place on key UN space coalition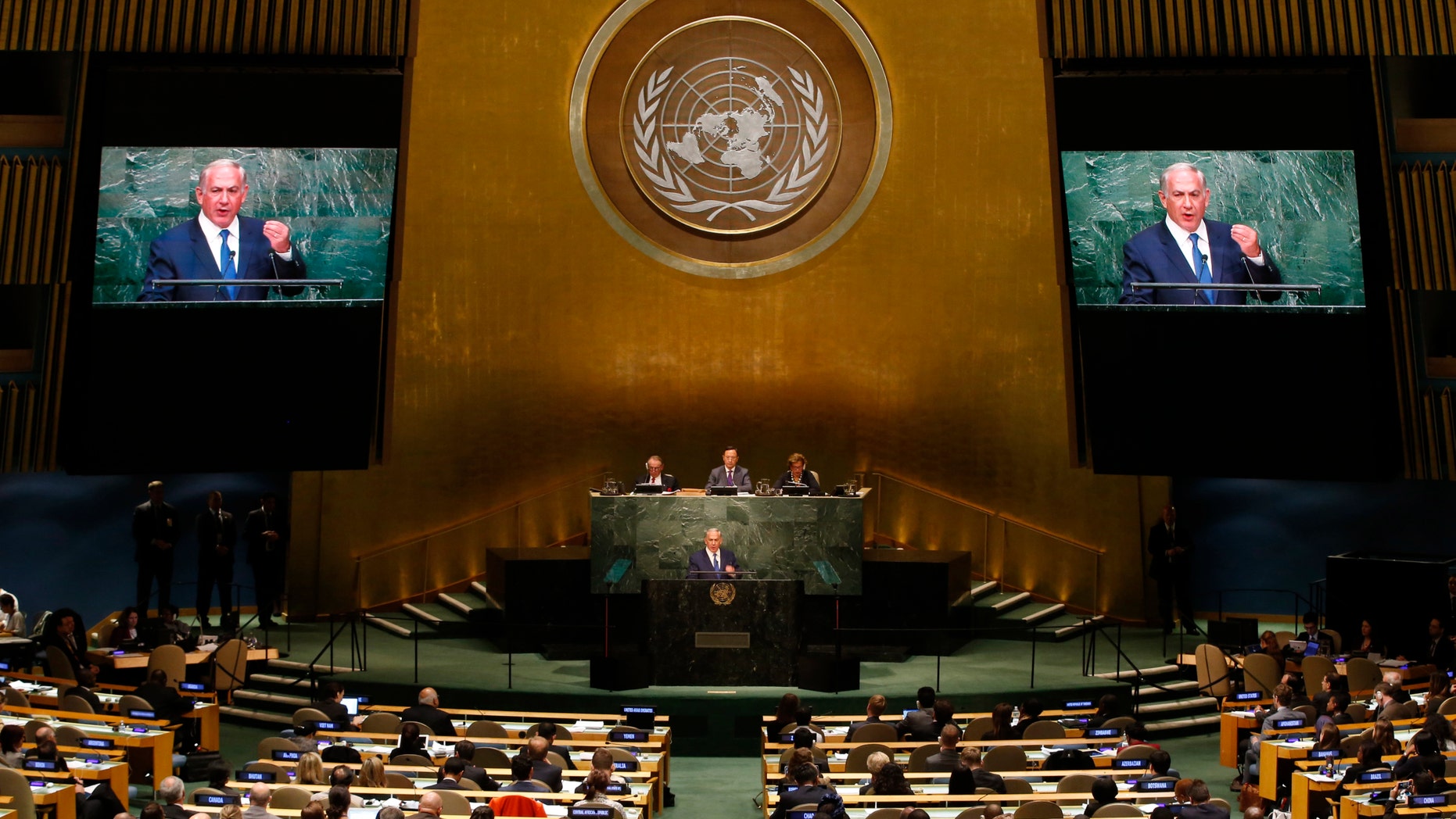 Plenty of Middle East-flavored drama unfolded at the United Nations Thursday as Syria called for a vote to try to obstruct Israel's acceptance to the U.N. Committee on the Peaceful Uses of Outer Space (COPUOS). COPUOS promotes and oversees exploration of space for peaceful purposes. After bitter debate, Israel secured enough votes, along with El Salvador, Oman, Qatar, Sri Lanka, and UAE, to join the committee. The United States tabled the decision to admit the six countries to COPUOS, along with 42 co-sponsors.
Normally decision-making for new members of COPUOS is made on a consensus basis in the U.N. General Assembly's Fourth Committee, but Syria's diplomat, Ihad Hamed, forced a vote, accusing Israel of trying to militarize space and other nefarious aims. 117 UN member states supported Israel's bid. 21 countries, largely Muslim, abstained and 1 voted no.
U.S. U.N. Ambassador David Pressman reprimanded governments that tried to politicize the vote saying "Israel, with over 30 years of activity in space, has much to offer COPUOS. It has collaborated internationally with many space agencies, including the United States' own NASA.  And to suggest that their intentions are not peaceful is to perpetuate an inflammatory claim designed to advance an agenda that is something other than advancing the important technical work of COPUOS."
Related: Oxygen discovered on Rosetta comet, stunning scientists
Israel is currently developing technology to help the U.N. keep track of abandoned spacecraft and other hazardous space debris. Earlier this month, Facebook reported that it will use the Israeli AMOS-6 communications satellite, which will be launched in 2016, to provide Internet access to Sub-Saharan African countries. NASA Director Charles golden announced last week that the US and Israeli space agencies had signed a 10-year cooperation agreement, saying "Israel is known for its innovation and technology and this agreement gives the opportunity to cooperate with Israel on the journey to Mars." Israeli fighter pilot and first astronaut for NASA Ilan Ramon was killed along with six other crew members on the fatal mission of Columbia on Feb. 1, 2003.
Hadas Meitzad, Israel's political affairs counselor who led Thursday's efforts on behalf of the Israeli Mission to the U.N., said: "This day marks an important achievement for Israel." Meitzad attributed intense diplomatic efforts to Thursday's win, which follows the Arab Group thwarting Israel's acceptance to the committee in Vienna, where the U.N. space agency is headquartered. "The vote today proves that there are some countries who find it more important to bash Israel than to contribute to the international community," she said. The Arab country of Qatar, which does not recognize the State of Israel, abstained on the vote today even though the vote was on its own acceptance to the committee.
Related: Mysterious space object set to enter Earth's atmosphere next month
The Committee on the Peaceful Uses of Outer Space was established in 1959, shortly after the launch of Soviet Sputnik. Its mission is to: review the scope of international cooperation in peaceful uses of outer space, to devise programs in this field to be undertaken under United Nations auspices, to encourage continued research and the dissemination of information on outer space matters, and to study legal problems arising from the exploration of outer space."