Indianapolis Zoo to add black mamba, world's deadliest snake, to exhibit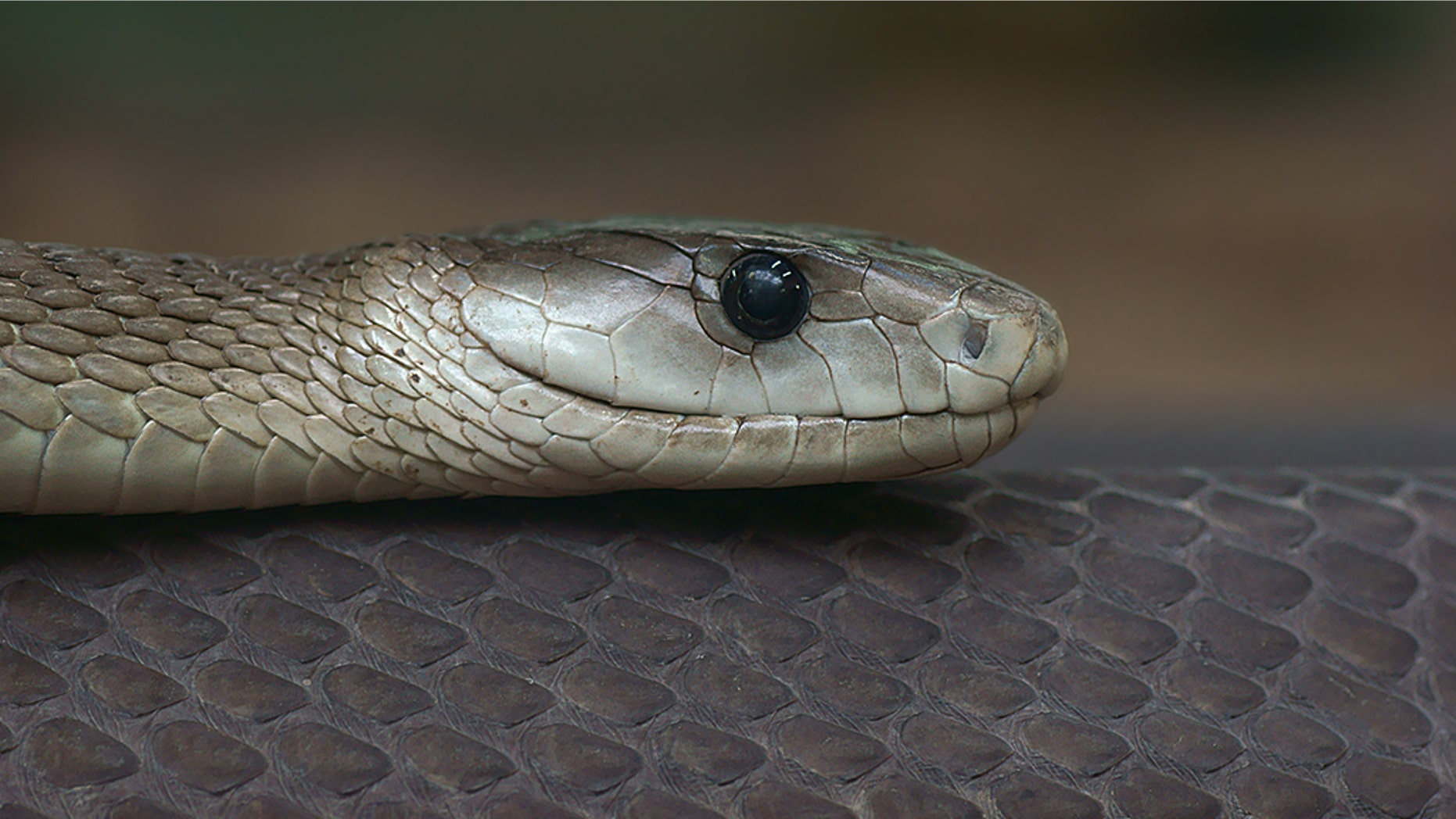 An Indiana zoo will soon welcome a lethal addition to its animal kingdom: A black mamba snake.
The Indianapolis Zoo is adding the black mamba, which is typically found in southern and eastern Africa, in May 2019. The serpent will join the zoo's Deserts Dome exhibit, which will feature the black mamba and other exotic snakes, the Associated Press reported.
RATTLESNAKE EMERGED FROM WATER IN FLORIDA, BEACHGOERS SAY
The black mamba is a "fast, nervous, lethally venomous, and when threatened, highly aggressive" reptile, National Geographic reported, which also noted this snake is considered to be the deadliest in the world.
The black mamba, which can grow as long as 14 feet, gets its name from the black or dark blue color inside of its mouth. In addition to being lethal, these snakes are also quick: the magazine reported black mamba snakes can reach speeds of nearly 13 miles per hour.
These serpents are shy, but if cornered, black mamba snakes are known to lift as much as a third of their body off the ground, hiss and strike "repeatedly," according to National Geographic. With each strike, the snake injects a large amount of venom.
NORTH CAROLINA MAN CHOPS COPPERHEAD SNAKE INTO 'A DOZEN PIECES' AFTER IT BITES FAMILY DOG
Aside from the black mamba snake, the Indianapolis Zoo will also welcome the reticulated and Burmese pythons, two of the largest snake species in Asia, according to the Associated Press.
The Associated Press contributed to this report.